RSLC Upgrades Nevada to 'Top Flip' Opportunity
State Republicans are in their strongest position in multiple cycles
By Megan Barth, July 14, 2022 11:50 am
As reported by The Globe, recent polling conducted by the Republican State Legislative Committee (RSLC) shows that Republicans in the Silver State are up by two points on the state legislative generic ballot as Democrats have failed to adequately address the rising costs of living in Nevada and are being dragged down by President Biden's plummeting poll numbers. In 2020, Joe Biden carried Nevada by more than 2 points; now his net approval rating has sunk to negative 11, a massive swing in a state that historically swings…but not by double-digit margins.
In a survey conducted for the RSLC, only 40 percent of those surveyed want the legislature to support Biden's agenda, while 52 percent want the legislature to enact opposite policies to push back on the President. With less than four months until Election Day, state Republicans in Nevada are in their strongest position in multiple cycles.
As a result, the RSLC has upgraded Nevada to a top flip opportunity on its state legislative target list for the 2022 election cycle. As Nevadan's continue to battle the fourth highest gas prices in the nation, the second highest unemployment rate in the country, and skyrocketing double-digit inflation, state-wide Republicans have momentum ahead of the general election this fall.
The RSLC's "Biden Remorse" ad campaign began in April and targeted Nevadans who regret voting for Joe Biden and his alleged "return to normalcy" in 2020, as they are now being dealt higher prices, a lack of control in their children's education, and fear of crime in their once-safe neighborhoods.
Liberal lockdowns did enough damage. And now their wokeness is even worse. Elect state Republicans to protect our kids' futures.

Watch our new 📺 pic.twitter.com/ddYdd1Ls7b

— Republican State Leadership Committee (@RSLC) June 15, 2022
The Globe has reported extensively on Nevada's failing education system. Nevada ranks at the bottom of educational outcomes and achievement. The Clark County School District, the largest in the Silver State, has made national news for the violence plaguing the district, overtly vulgar and sexualized assignments, and the predominately illiterate student body.
As reported by The Globe, testing scores of third to eighth grade students in Clark County, taken and published by Smart Balance Assessments, show that only 3.9 percent of Black students and 7.4 percent of Hispanic students were proficient in Math. In English, 11.2 percent of Black students and 15.7 percent of Hispanic students were proficient. Overall, only 20 percent of Clark County students tested proficient in English Language Arts. In math, it was 11.5 percent.
Even in states that President Biden won by double digits in 2020, Democrat majorities are anything but safe," said RSLC President Dee Duncan."Americans are looking to their state legislatures to serve as a check and balance on the President's failing economic policies, giving state Republicans an opening to go on offense in places we normally don't contest. While flipping chambers in these deep blue states will be an uphill battle, we are committed to maximizing the favorable political environment by expanding our map and making Democrats sweat to defend every inch of ground they currently hold."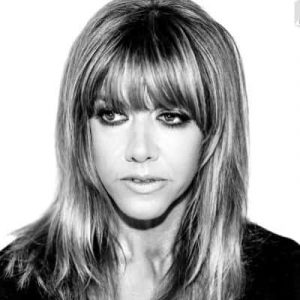 Latest posts by Megan Barth
(see all)