RSLC Invests $200,000 in 'Biden Remorse' Ads
Latest spot focuses on impact of lockdowns on a failing education system
By Megan Barth, June 20, 2022 10:34 am
In the latest Civiqs survey, only 34 percent of registered voters in Nevada approve of President Biden's job performance. Taking a deeper dive into Nevada, the survey shows that Biden's job approval plummets across all demographics. Among young voters, aged 18-34, only 27 percent approve; only 30% of women approve; only 20% of independents approve; and only 43% of latinos approve, with 12 percent undecided. These historically dependable Democrats are abandoning the Democratic party causing The Zogby Poll to note in the following tweet that "Joe is losing a grip on his base."
In 2020, Joe Biden carried Nevada by more than 2 points; now his net approval rating has sunk to negative 11, a massive swing in a state that historically swings…but not by double-digit margins.
The Republican State Leadership Committee (RSLC) is capitalizing on these plummeting poll numbers to make inroads with Nevadans who regret voting for Joe Biden in 2020 with its "Biden Remorse" ad campaign. The RSLC's total spending on the campaign, inclusive of this ad, will eclipse $200,000 in the coming weeks.  The latest spot exposes how state Democrats across the country are following the lead of Joe Biden to shut parents out of schools in order to push their far-left agenda on kids. It also displays how the woke curriculum Democrats are championing at the expense of traditional learning comes as students are already facing troubling learning loss as a result of liberal lockdowns during the pandemic.
Liberal lockdowns did enough damage. And now their wokeness is even worse. Elect state Republicans to protect our kids' futures.

Watch our new 📺 pic.twitter.com/ddYdd1Ls7b

— Republican State Leadership Committee (@RSLC) June 15, 2022
"After their prolonged lockdowns weakened the educational and social development of an entire generation, Joe Biden and his state Democrat allies are determined to inflict even further harm on kids by wokifying schools and vilifying concerned parents," said RSLC Communications Director Andrew Romeo. "State Republicans will protect our children's futures by removing politics from the classroom, providing parents with a voice, and giving schools the support they need so they can teach the important things."
The Globe has reported extensively on Nevada's failing education system. Nevada ranks at the bottom of educational outcomes and achievement. The Clark County School District, the largest in the Silver State, has made national news for the violence plaguing the district, overtly vulgar and sexualized assignments, and the predominately illiterate student body.
As reported by The Globe, testing scores of 3rd to 8th grade students in Clark County, taken and published by Smart Balance Assessments, show that only 3.9% of Black students and 7.4% of Hispanic students were proficient in Math. In English, 11.2% of Black students and 15.7% of Hispanic students were proficient. Overall, only 20 percent of Clark County students tested proficient in English Language Arts. In math, it was 11.5 percent.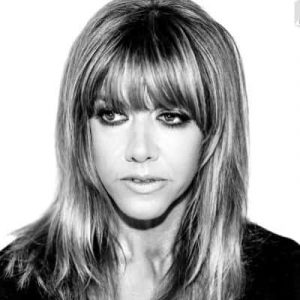 Latest posts by Megan Barth
(see all)