Nevada GOP Adds 36,035 New Voters Since 2020
According to the data, one-third of these voters registered in May and June of this year
By Megan Barth, July 13, 2022 11:44 am
The Nevada GOP continues to make gains in new voter registrations. As reported by The Globe, Nevada saw an increase of 16,905 active registered voters from May to June, according to data provided by the Nevada Secretary of State. Of those new registrations, Republicans accounted for 12,138—72 percent of all newly registered voters.
INBOX: June voter registration numbers, via @NVSOS.

From May to June, Nevada saw an increase of 16,905 active registered voters.

Gains by party:
– Democrat: 4,587
– Republican: 12,138
– Nonpartisan: 2,658 pic.twitter.com/QAGEwh5YYw

— Sean Golonka (@s_golonka) July 1, 2022
Interactive Polls reports the Nevada GOP has a net, two-year gain of 36,035 new voters. According to the data ,one-third of these voters registered in May to June of this year.
Voter Registration NET DIFFERENCE since 2020 Election (as of July 12, 2022)

✅ FLORIDA: GOP +332,772

✅ PENNSYLVANIA: GOP +145,849

✅ NORTH CAROLINA: GOP +110,405

✅ NEVADA: GOP +36,035

✅ ARIZONA: GOP +18,545

— InteractivePolls (@IAPolls2022) July 12, 2022
Although Democrats still lead in state-wide voter registration, that margin has shriveled to under three percent. A lead that Jon Ralston of the Nevada Independent refers to as "unprecedented since the Reagan era."
Nevada is trending along with the rest of the country. The Associated Press (AP) reports that more than one million voters switched their party affiliation to Republican with the most notable demographic shift coming from the suburban swing voters who favored Biden in 2020. According to their data analysis, record inflation, gas prices and fears that the country is headed the wrong direction are causing a mass exodus to the GOP.
This mass exodus to the GOP, according to numerous polls, is a direct consequence of the Biden economy, soaring inflation and gas prices. Today, inflation hit its highest rate in forty years, soaring to 9.1 percent. However, Nevada households are hit the hardest. The inflation rate, in May, was tracking at 13.5 percent when inflation was recorded at 8.6 percent. The annualized cost of Bidenflation per Nevada household was $8,774. According to today's reports, inflation in Nevada is 14 percent.
As Bidenflation plagues Nevada households, polls reveal that the economy is on the top of the minds of voters with less than four months til the November midterm elections.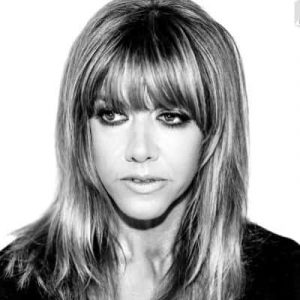 Latest posts by Megan Barth
(see all)