Democratic Committee Urges Biden To Campaign For Democrats
'If state Democrats want to campaign with a President who destroyed our economy…'
By Megan Barth, July 12, 2022 2:59 pm
In an interview in Saturday's edition of POLITICO Playbook, Democratic Legislative Campaign Committee (DLCC) President Jessica Post urged President Biden to campaign for Democratic state legislative candidates across the country. Ms. Post said,"We have a great relationship with the Biden White House, so we hope that translates into seeing President Biden out campaigning for us… for state legislatures."
Although the DLCC encourages Biden to take to the campaign trail for Democrats, Democrats in Nevada have done their best to distance themselves from the Biden Administration and policies that have led to 57 percent of Nevadans disapproving of the 46th president.
As reported last week by The Globe, a majority of Nevadans disapprove of Joe Biden. In a survey conducted for the Republican State Leadership Committee (RSLC), only 40% of those surveyed want the Legislature to support Biden's agenda, while 52% want the Legislature to enact opposite policies to push back on the President. With less than four months until Election Day, Republicans in Nevada are in their strongest position in multiple cycles
As reported last month by The Globe:
In the latest Civiqs survey, only 34 percent of registered voters in Nevada approve of President Biden's job performance.
NEW: @Civiqs | 06/09

Biden Job Approval
Approve 34%
Disapprove 55%

Independents
Approve 22%
Disapprove 65%

Arizona: 30% approve, 60% disapprove
Georgia: 30/58
Florida: 32/58
Nevada: 34/57
Pennsylvania: 34/55
New Jersey: 39/50
Massachusetts: 43/44https://t.co/HAYwh4SfHJ

— InteractivePolls (@IAPolls2022) June 10, 2022
Taking a deeper dive into Nevada, the survey shows that Biden's job approval plummets across all demographics. Among young voters, aged 18-34, only 27 percent approve; only 30% of women approve; only 20% of independents approve; and only 43 percent of Latinos approve, with 12 percent undecided. These historically dependable Democrats are abandoning the Democratic Party causing The Zogby Poll to note in the following tweet that "Joe is losing a grip on his base."
Biden's base abandoning him, youth, women, minorities, unions@TheZogbyPoll @ZogbyAnalytics 'It is almost summer, and the temperatures are heating up, but President Biden's job approval continued to be chilly and underwater.'https://t.co/lB7lC7A2Sx pic.twitter.com/yp0CoqZ1qR

— Paul Bedard (@SecretsBedard) June 8, 2022
Additionally, Biden's plummeting polling numbers in Nevada are taking a toll on Nevada Democrats causing the Cook Political Report to recently shift Reps Susie Lee and Steven Horsford's congressional districts from Lean Democrat to Toss Up.
In months prior, Cook also shifted Governor Sisolak's race and Sen. Catherine Cortez Masto' race from Lean Democrat to Toss Up. Rep. Dina Titus publicly stated that she "got totally fucked" by Nevada Democrats' redistricting legislation.
As President Biden remains underwater in the polls, the Silver State swings toward a Republican advantage.
In a statement to Politico, Rep. Susie Lee (CD-3) acknowledged her vulnerability and recognized, "voters are frustrated."
"Obviously, as you know, the top of the ticket affects congressional races so it's not something I'm not aware of," said Rep. Susie Lee (D-Nev.). The president's disapproval rating is 20 points higher than his approval number in her Southern Nevada district, according to polling from her Republican opponent and the House GOP campaign arm. Two years ago, Biden carried it by 7 points.

"Voters," Lee said, "are frustrated."

"They are obviously looking to the leader to put some blame on him," she added, refraining from dishing out her own criticism. "But they need to be reminded that we've been working hard, trying to attack the problem."
In the same report, Rep. Dina Titus dismissed Biden's disapproval and doesn't deny she rides with Biden:
"I've been riding with Biden from the beginning. And so I can't deny that and I don't want to deny it, but we're running our own race and talking about what I've done in the district," said Rep. Dina Titus (D-Nev.), "I'm not looking at that as a major factor." (GOP polling from the spring found Biden 14 points underwater in her Las Vegas-based seat.)
As a midterm political strategy, Sisolak and Cortez Masto have also distanced themselves from Biden.
How this incumbent distancing will translate to the down ballot for Senate and Assembly seats remains to be seen, but if the national and state wide polls are the barometer used for voter sentiment, Silver State Democrats may follow their colleagues avoidance of an administration that has negatively impacted their reelection chances.
Republican State Leadership Committee Communications Director Andrew Romeo responded: "It should come as no surprise that state Democrats will be standing shoulder to shoulder with President Biden on the campaign trail this fall, as they've spent the last 18 months mimicking his failing liberal agenda. If state Democrats want to campaign with a President who destroyed our economy, raised our gas prices, caused crime to skyrocket in our once-safe communities, and won't stop the flow of illegal drugs pouring through our borders, they are more than welcome to do so and the RSLC will be standing by with cameras in hand. State Republicans are going to have a big November because they remain laser-focused on serving as a counterweight to the chaos that is the Biden presidency by prioritizing the kitchen table issues that Americans care about the most."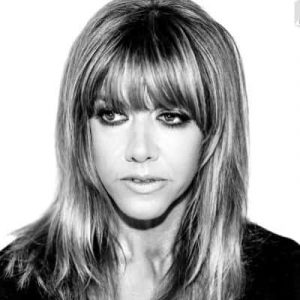 Latest posts by Megan Barth
(see all)