Health Education? CCSD Considers Marketing Abortion Services To Children
Proposed sex education curriculum has become more expansive and disturbing
By Megan Barth, October 20, 2022 12:37 pm
An email received by The Globe revealed that the Sex Education Advisory Committee will be meeting on tonight, October 20th, to review and vote on the the addition of "health education" curriculum. Historically, 5th grade health has focused on the maturation process, specifically about puberty for boys and girls. But now, sex/health education has become more expansive, and disturbing. Including, but not limited, to marketing abortion clinics to children as young as 14 years old.
In the new and proposed curriculum, teachers are now encouraged to instruct children on using gender non-specific language, reducing girls and boys to "persons with a vulva" and "persons with a penis." What is a woman? Ask a biologist, not a Clark County 5th grader or a seated Supreme Court Justice.
According to the curriculum:
Language is really important and we've intentionally been very careful about our language
throughout this curriculum. You may notice language throughout the curriculum that seems
less familiar – using the pronoun "they" instead of "her" or "him", using gender neutral
names in scenarios and role-plays and referring to "someone with a vulva" vs. a girl or
woman. This is intended to make the curriculum inclusive of all genders and gender
identities. You will need to determine for yourself how much and how often you can do this
in your own school and classroom, and should make adjustments accordingly.
The proposed curriculum for 5th and 9th grade, some of it too graphic to include, is included in tonight's agenda:
Agenda item 2.04: Grade 5 (9-10 years old)
Understanding our Bodies identifies the clitoris and vulva and circumcised and uncircumcised penises. (see above graphics for 5th grade)
Agenda item 2.05: Grade 5
Agenda item 2.07: 9th grade
This lesson on STD prevention advertises a list of pregnancy and sexual health care providers in Las Vegas for "confidential" services including abortion.
Has your ninth grader, typically 14-15 years old, and under the age of statutory consent (16 years old), contracted a sexually transmitted diseases or become pregnant? As there is no parental notification in Nevada for abortion, parents will remain uninformed. However, the school district is now considering marketing abortion clinics to children under the guise of sex education. If a child under the age of 16 falls pregnant, that child may be a victim of a crime. Yet, no parental notification is granted by Nevada law, nor is a "trusted adult" required to contact authorities. It is important to note that "parents" are replaced by "trusted adults" in this curriculum.
The mental and physical health of the child who may have been victim of a sexual crime, let alone the development of healthy relationship with a child's parents, is seemingly absent in this proposed sex curriculum. It's also important to note, the current 5th grade curriculum content standards, in place since 2019, states that instruction should: "Develop an understanding that positive and open communication with parents/guardians is important." For grade 8 and above, the standards state to "Maintain positive and open communication with parents/guardians." Will these standards now be removed?
Deborah Earl, Vice President of Power 2 Parent, told The Globe: "The 5th grade material on the agenda for Thursday's Sex Education Advisory Committee meeting is not age appropriate for 9 and 10 year old children. Parents are opposed to explicit material for young children. Appropriate 5th grade Health covers maturation specifically puberty. For 9th grade, advertising abortion and other "confidential" services to 15 year old children is questionable. These entities have a financial interest in our children and schools do not have a right to market them directly."
Parents are strongly encouraged to attend tonight's meeting as the Clark County School Board of Trustees will be voting on these additions. Tonight's meeting will be held a the Greer Education building located at 2832 E. Flamingo Rd, Las Vegas at 5:00 pm. If parents would like to testify, they may sign upon arrival and will be given three minutes.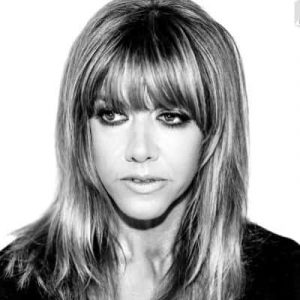 Latest posts by Megan Barth
(see all)