Homicide Investigation Leads To Search of Democrat Official's Home
Reporter Jeff German was working on a story about Robert Telles the week he was murdered
By Megan Barth, September 7, 2022 2:18 pm
KSNV News 3 reports that search warrants have been served on Clark County Public Administrator Robert Tellis' home in connection to the homicide investigation of Las Vegas Review-Journal Investigative reporter Jeff German.
Las Vegas police say they are serving search warrants Wednesday in connection with the killing of a veteran news reporter.

LVMPD said in a statement they were serving warrants related to the homicide of Jeff German on Sept. 3.

A spokesperson declined to provide any further information when contacted by News 3, but officers could be seen outside a home belonging to Robert Telles, the Clark County public administrator.

A red GMC Yukon SUV could later be seen being towed out of a driveway. Police had identified a red or maroon GMC Yukon as a suspect vehicle in the case.
A red-colored SUV has been towed from the home of Clark County Public Administrator Robert Tellis. The SUV matches LVMPD's description of the suspect vehicle sought in connection with Jeff German's killing. https://t.co/WqqgEFcT2H pic.twitter.com/ewuRkSaT5e

— KSNV News 3 Las Vegas (@News3LV) September 7, 2022
German had recently reported on the tumult in Telles's office for the Review-Journal. A spokesman for Clark County declined to comment on Telles' status, and the county administrator's office was closed Wednesday.

Reporting from May included allegations from former employees that Telles created a hostile work environment and had an "inappropriate relationship" with a staffer. There were also accusations of bullying and favoritism.

Telles lost his bid for re-election in the Democratic primary in June, finishing third with about 32.4% of the vote, and he had lashed out at German online.

Does the @LVRJ know that @JGermanRJ may be doing double duty on their dime? Do they know he basically made a veiled threat to make me take down my site with the truth after I already lost the election? #LasVegas pic.twitter.com/9H2szMAGtV

— Rob Telles (@RobTellesLV) June 17, 2022

Looking forward to lying smear piece #4 by @JGermanRJ. #onetrickpony I think he's mad that I haven't crawled into a hole and died. 😂 @LVRJ #LasVegas

— Rob Telles (@RobTellesLV) June 18, 2022
The search comes the day after police released photos of the suspect and of a vehicle tied to the suspect, a red or maroon GMC Yukon Denali.
As reported by the Las Vegas Review-Journal:
Police on Monday released surveillance images of the person suspected in the fatal stabbing of Las Vegas Review-Journal investigative reporter Jeff German, and they are asking for the public's help finding more footage.

Surveillance footage of suspect wanted for questioning in Jeff German's homicide. (Photo: Las Vegas Metro Police Department)

The 69-year-old journalist was found dead around 10:30 a.m. Saturday on the side of his home, on the 7200 block of Bronze Circle, near North Tenaya Way. Police said the stabbing stemmed from an altercation German had the day before with another person.

The images show a person wearing a wide straw hat, bright orange reflective long-sleeve shirt, blue jeans, gray shoes and carrying a black or dark blue shoulder bag.

German, whose reporting career spanned 40 years, died from multiple sharp force injuries, the Clark County coroner's office ruled.
Today, the Review-Journal reports that Telles was the target of one of German's most recent investigations and was working on a story about Telles the week he was murdered, indicating that the killing may have been related to German's work exposing public wrongdoing.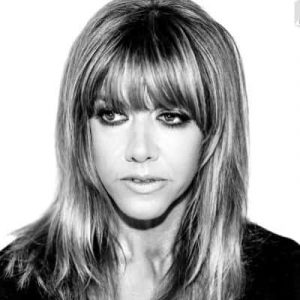 Latest posts by Megan Barth
(see all)