House Majority PAC Ad Features Doctor Criminally Charged Of Sexual Assault, Lewd Acts With A Minor
Dr. Levy entered an Alford Plea of 'Guilty' to a lesser account of child abuse and neglect and was sentenced to probation
By Megan Barth, October 20, 2022 6:40 pm
The House Majority PAC, a Democratically-aligned political action committee, recently released an ad featuring Dr. Adam Levy, who is on staff at the Birth Control Care Center, the "oldest and most trusted abortion clinic in Las Vegas, Nevada." According to his bio, Dr. Levy also has an "active clinical practice at the UNLV Medicine Women's Center, University Medical Center, and the Sunrise Hospital Medical Center."
At the end of the ad, Dr. Levy claims, "April Becker is a dangerous threat to the women of Nevada." According to the Nevada State Board of Medical Examiners, Dr. Levy, has a history of medical malpractice, including killing a woman in a botched abortion.
WATCH: @HouseMajPAC is launching a new TV ad detailing @VoteAprilBecker's anti-abortion views, and her extreme backers wanting to ban all abortion, even in cases of rape, incest or to save the life of the mother. #NV03 pic.twitter.com/kYEz8s67AS

— CJ Warnke (@cjwarnke) October 4, 2022
Outside of the horror of a botched abortion, resulting in the death of an expectant mother, one has to also question why the House Majority PAC featured Dr. Levy in their attack ad, as The Globe received court documents that show Dr. Levy was criminally charged by the State of Nevada of SEXUAL ASSAULT OF A MINOR UNDER 16 YEARS OLD AND LEWDNESS WITH A CHILD UNDER 14 YEARS OLD. (Emphasis per court documents. See below).
(Editors Warning: content is graphic and disturbing. Names of minors have been redacted)
LEVY REDACT 2

LEVY REDACT

LEVY REDACT 3

Dr. Levy later entered an Alford Plea of Guilty to lesser counts of child abuse and neglect and was sentenced to probation. The terms of his probation include: not having contact with his victims; no possession of pornography and child pornography; and participation in a sex offender counseling program.
Child Abuse and Neglect (1)

Dr. Levy currently serves on the board of the Vegas Golden Knights Center of Excellence, a center which is sanctioned by the U.S. Figure Skating Association and provides training and instruction to young boys and girls in the sport.
The Globe has contacted the President of the Board for comment with regards to Dr. Levy's court records. At the time of publishing, we have yet to receive a comment. We will update the story if and when a comment is provided.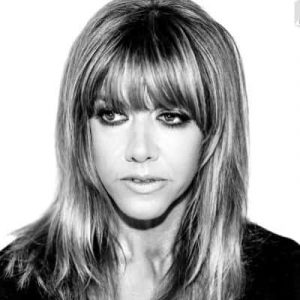 Latest posts by Megan Barth
(see all)