Lawsuit Filed To Bar Trump From Nevada Ballot
John Castro, an obscure republican presidential candidate, cites the Insurrectionist Disqualification Clause as cause for removal
By Megan Barth, October 5, 2023 1:18 pm
An obscure Republican presidential candidate from Texas filed a lawsuit against Nevada Secretary of State (SOS) Francisco Aguilar in an attempt to bar former President Donald Trump from appearing on the 2024 ballot. This challenge, citing the Insurrectionist Disqualification Clause, mimics filings by two civil rights groups, Free Speech for People and Mi Familia Vota Education Fund who argue that Trump's role in "inciting and facilitating the violent January 6th attack on the Capitol" makes him "constitutionally ineligible to run for office again."
The Review-Journal reports:
John Castro, a Texas resident who recently filed for the state-run presidential preference primary, requested injunctive relief last month in District Court, arguing Trump cannot participate in an election because of his role in the Jan. 6 Capitol riot.

He also argued Trump's participation in the primary would cause him harm, as Trump would siphon away votes and fundraising from him. Trump, however, is not expected to participate in the primary.
As the Globe reported, Trump and Vivek Ramaswamy have committed to the Republican Caucus on February 8th, two days after the state-run primary. The presidential candidates who appear on the caucus ballot cannot appear on the primary ballot. To date, only Castro has committed to the Republican primary. The state-run primary will only take place if two candidates file for the race.
I'm officially on the Nevada ballot! 🇺🇸

Now it's on to New Hampshire! pic.twitter.com/8vMcrZRPqG

— 🇺🇸 John Anthony Castro (@realJohnACastro) October 2, 2023
In their response to Castro's lawsuit, Trumps' attorneys charge: "The reason he will get no votes and no contributions — no matter who is running— is that no one has ever heard of him. Certainly, he has offered no evidence, as opposed to speculation untethered to reality, to support his claim to the contrary." Representing SOS Aguilar, the Office of the Attorney General explained that Trump will appear on the ballot in November, noting that Castro has not proven he would be harmed.
According to the Review- Journal, Castro has filed similar lawsuits in several other states, including South Carolina, Arizona and Colorado. The cases have been dismissed in Maine, Pennsylvania, Utah and Oklahoma, according to court records.
"The fight is far from being over," Castro tweeted Monday after the U.S. Supreme Court declined to hear his case. "We're going to get the liberal 9th Circuit to kick Trump off the ballot in Montana, Idaho, Nevada, and Arizona. Coupled with the 1st Circuit kicking him off the Maine ballot, there's ZERO path to 270. The Supreme Court can deny to hear the case but appellate courts cannot. I'm still pursuing decisions in the liberal appellate courts and there's a full blown trial scheduled for October 20 in New Hampshire and a bench trial in Arizona on October 31," he tweeted.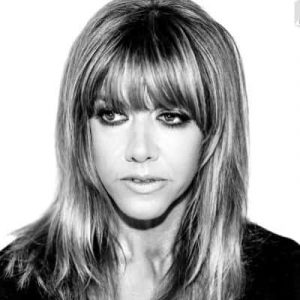 Latest posts by Megan Barth
(see all)