Left-Of-Center Group Awards An 'A' Grade to Legislature For Election Reforms
According to the National Conference of State Legislatures, Nevada is one of fifteen states that requires no documentation to cast a ballot
By Megan Barth, January 12, 2023 3:17 pm
Under the guise of the pandemic, the Democratic legislature, without a single Republican vote, ushered in sweeping changes to Nevada's election laws. Legislation passed in 2021 legalized unlimited ballot harvesting, ballots by mail to all actively registered voters, and extended deadlines for mail-in ballots that do not have legible postmarks. Although these changes did not have bipartisan support, The Institute for Responsive Government has awarded an "A" grade to the Nevada legislature for "pro-voter progress."
As reported by The Nevada Current:
The Institute for Responsive Government (IRG) in a report released Wednesday analyzed legislative efforts over the past two years to determine which states were making "pro-voter progress." Representatives from IRG emphasized that their report is not a ranking of overall election procedures across all states but instead takes into consideration where each state was prior to recent legislative efforts.

Nevada was one of four legislatures to receive an "A" grade. Colorado, Delaware and Washington DC also earned the top grade.

Sam Oliker-Friedland, executive director of the Institute for Responsive Government, during a digital press event highlighted Nevada for implementing "larger, more prominent reforms" — specifically the move to mail ballots being automatically distributed to all active registered voters, as well as improving its automatic voter registration system.

Oliker-Friedland acknowledged that Democrats in Nevada passed both laws without any support from their Republican counterparts. But he added that lawmakers in the Silver State did come together to support less controversial election reforms. Specifically, there was unanimous bipartisan support to authorize the creation of a statewide voter registration database.
The Institute for Responsive Government is lead by former DOJ civil rights officials in the Obama administration and is funded by the New Venture Fund, a $964 million who actively funds the political left. The New Venture Fund is managed by Arrabella Advisors, founded by Eric Kessler, a Clinton Administration alumnus, and labeled by The Atlantic as a "massive, progressive dark money group."
According to Influence Watch:
Critics, including the New York Times, argue that New Venture Fund is a "dark money" organization, serving as a way for left-leaning foundations and donors to anonymously funnel money toward various political advocacy issues, such as attacking vulnerable Republicans or pushing environmental restrictions. [5] In April 2021, the New York Times criticized Arabella's "system of political financing, which often obscures the identities of donors," as "dark money," calling the network "a leading vehicle for it on the Left." [6] However, NVF also sponsors a number of "philanthropic projects" that engage in charitable causes. [7]

As of October 2019, Oliker-Friedland was the chief counsel for the Center for Secure and Modern Elections, a left-of-center advocacy group created as a project by New Venture Fund which was sued by the Louisiana Attorney General in 2020 for allegedly improperly interfering in the state's 2020 election. [10] The lawsuit was initially struck down, but was upheld and allowed to proceed by the Louisiana Supreme Court. [11] IRG chief of staff Ashish Sinha and fellow John Lindback also worked at Center for Secure and Modern Elections. [12]
The advisory and board members of IRG have worked as activists for the Democratic party and the Obama/Clinton administrations and in various capacities with left-of-center, dark money, "non-partisan" non profits.
As reported by The Globe, many of their advisors, Whitney Quesenbery, also serves as the Director of Mark Zuckerberg funded, Center for Technology and Civic Life and co-founder of the Center for Civic Design. Quesenbery tweeted this "non-partisan" meme on the day of the 2020 Election:
Homage to Woody and Pete https://t.co/liUPSaeYQU

— Whitney Quesenbery (@whitneyq) November 6, 2020
According to the National Conference of State Legislatures, Nevada is one of fifteen states that requires no documentation to cast a ballot. However, The Globe was recently informed that a Voter ID ballot initiative will be revived and may appear on the 2024 ballot. The last voter id initiative did not have the time or enough funding to collect enough signatures after a legal challenge was filed by Marc Elias' law firm.  One of the plaintiffs in that lawsuit, Emily Peraud Zamora of Silver State Voices, told The Nevada Current that her group "opposes voter-id laws on the grounds they suppress voters from vulnerable communities."
Secretary of State Cisco Aguilar also repeated the debunked talking point in response to Governor Lombardo's campaign promises related to election integrity measures which included Voter ID. Aguilar told the NV Indy: "Look, I think these are a bunch of solutions to a problem that doesn't exist. And before we start having these conversations about drastic changes, one of the questions should be: how does it impact access, especially for our vulnerable communities?"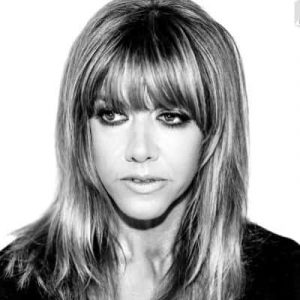 Latest posts by Megan Barth
(see all)