Lombardo Urges NCAA To Protect Women's Athletics
Nine GOP governors correctly note: 'Science has proven that male and female bodies are biologically different'
By Megan Barth, November 7, 2023 2:29 pm
Governor Lombardo, along with eight other GOP governors, have sent a letter (see below) to the NCAA in response to a recently enacted NCAA transgender policy which allows the individual governing body of each sport to determine criteria for eligibility. Their letter urges the association to "rewrite your Transgender Student Athlete Policy to protect, preserve, and encourage fairness in women's athletics."
The governors' correctly note, "Science has proven that male and female bodies are biologically different."
In part, the letter reads:
The NCAA has the chance to guarantee an environment where female college athletes can thrive without the concern of inequities. We trust that you also want to guarantee just such an environment. But this policy allows the NCAA to avoid responsibility for ensuring the fairness of collegiate sports – therefore it must be changed.

As former competitors, you understand the years of blood, sweat, and tears that it takes to succeed at a high level. Competing in sports has so many benefits. We learn grace in victory, poise in defeat, and the importance of teamwork in every aspect of life. For young women, Title IX guaranteed them an equal chance to compete. And if these young women worked hard enough, they could even earn opportunities for collegiate scholarships and other success and recognition.

Science proves that it is fundamentally unfair for a biological male to compete against a biological female – that does not change when someone declares themselves as being of a different gender. The National Institutes for Health found that there is on average a 10% difference between the top performing males and females in athletic competition. In high-level athletic competition, a 10% difference is massive – and can even be insurmountable. While that difference may vary depending on the specific sport in question, the gap is meaningful across all athletic competitions. The reason why is simple: biological men are generally taller, faster, stronger, and have more testosterone than biological women. This puts women, through no fault of their own, at a disadvantage when they are required to compete against a biological male.

Due to the lack of action at the federal level, governors have become the last line of defense for protecting fairness in women's and girls' sports. Many of us have gotten legislation signed into law to ensure this fairness, but more can always be done.
Last April, the House of Representatives passed legislation preventing biological males from competing as transgender athletes in girls' and women's sports at schools across the country. The measure, known as the Protection of Women and Girls in Sports Act, passed in a 219-203 vote on April 20. All the "yes" votes came from Republicans, and all the "no" votes came from Democrats.
In May, Governor Lombardo joined 25 GOP governors to restore protection in girls' sports in the wake of the Biden Administration's new Title IX rules, proposed by the Department of Education, to expand the meaning of sexual discrimination to include gender identity that would prevent schools and colleges from banning transgender athletes. The proposed rule would mean that schools and colleges receiving federal funding could not impose an independent policy ensuring students play on teams consistent with their biological sex.
To add an ironic twist to the continued pain, suffering, and discrimination of biological females in sports, pageants, and "Woman of the Year" awards, the female-dominated Democratic legislature twice-passed an expanded Equal Rights Amendment (ERA) which added protected classes to the Nevada Constitution, including gender identity and gender expression.
Upon its second passage, the ERA became Question One and passed with a simple majority vote in the 2022 midterm election.
In response, the Douglas County school board is considering a measure to protect biological female sports and private spaces. The district has been threatened with a lawsuit from the ACLU of Nevada if the measure passes.
Joint-Governors-Letter-to-NCAA_10-27-2023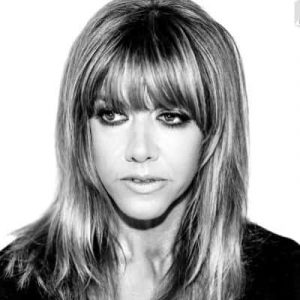 Latest posts by Megan Barth
(see all)