Joe Lombardo Sworn In as Nevada's 31st Governor
Tomorrow, there will be a formal inauguration ceremony held at noon at the Carson City Community Center
By Megan Barth, January 2, 2023 2:50 pm
In a small ceremony in Carson City today, former Clark County Sheriff Republican Joe Lombardo was sworn in as Nevada's 31st governor. Lombardo took the governor's oath administered by Nevada Supreme Court Justice Lidia Stiglich.
Lt. Governor Stavros Anthony, Controller Andy Matthews, Treasurer Zach Conine, and Secretary of State Cisco Aguilar were also sworn in at the event held in the Old Assembly Chambers of the State Capitol Building.
The swearing in ceremony is stipulated in Nevada law requiring the incoming governor to be sworn in on the first Monday in January. Tomorrow, there will be a formal inauguration ceremony held at noon at the Carson City Community Center.
Lombardo narrowly defeated incumbent Democrat Steve Sisolak yet will face a majority Democratic legislature when they convene in early February.
On the campaign trail, Lombardo promised to diversify the economy, champion school choice vouchers and initiatives, and repeal certain bills related to "soft on crime policies."
As reported by The Globe, the Democratic legislature in 2019 passed AB236 which decreased penalties for drug trafficking. Lombardo told The Globe:
"The statutes in AB 236 associated with sentencing and penalties related to narcotics trafficking, burglary, and larceny. The legislative body reduced felonies to misdemeanors and this has made it very difficult to make an arrest in that space. The legislature tied our hands in our ability to make an arrest in a violation of criminal law. In my opinion, it is very frustrating for us to respond to a call from a person in need and we can't do anything about it or have an individual held responsible for the actions they conducted in a criminal space."
After his victory in November, Lombardo released this statement:
"I've dedicated my life to protecting and serving our community, and now, I'm honored to have the opportunity to protect and serve our entire state as your next governor.
Our victory is a victory for all Nevadans who want our state to get back on track. It's a victory for small business owners, for parents, for students, and for law enforcement.
It's a victory for all Nevadans who believe that our best and brightest days are ahead of us. Of course, this victory wouldn't have been possible without the tireless work and patience of my incredible family, staff, supporters, and volunteers. 
Thank you for fighting for the future of our state alongside me during this campaign. Nevada, from the bottom of my heart, thank you for trust you have placed in me. Donna and I can't wait to get to work for our state in Carson City."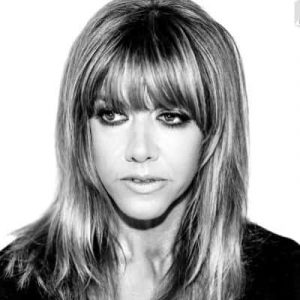 Latest posts by Megan Barth
(see all)