Sisolak Concedes; Lombardo Declared Governor of Nevada
Lombardo: 'Our victory is a victory for all Nevadans who want our state to get back on track'
By Megan Barth, November 11, 2022 7:29 pm
In a statement late Friday, Governor Steve Sisolak conceded to GOP challenger, Sheriff Joe Lombardo:
Serving you as governor for the last four years has been the honor of my lifetime.

Thank you to everyone who believed in us and put your all out there.

It's important that we now come together to continue moving the state forward. pic.twitter.com/mevXCqVZvt

— Steve Sisolak (@SteveSisolak) November 12, 2022
"While votes are still coming in – and we need every ballot tallied and every voice heard – it appears we will fall a percentage point or so short of winning. Obviously that is not the outcome I want, but I believe in our election system, in democracy and honoring the will of Nevada voters. So whether you voted for me or Sheriff Lombardo, it is important that we now come together to continue moving the state forward."
As reported by the Las Vegas Review Journal:
His defeat ends four years of full Democratic control in Carson City, as the party held both the governor's seat and both chambers of the state Legislature.

Despite Lombardo retaking the governor's mansion for Republicans, Democrats look poised to not only hold onto their majorities in the Legislature, but actually expand it in both — including a potential a supermajority in the Assembly.
Lombardo will lead the Silver State with Republicans Anthony Stavros as Lieutenant Governor and Andy Matthews as Controller. The executive ticket will be split as Democrat Aaron Ford secured his second term as Attorney General and the races for Treasurer and Secretary of State remain within a point of Democratic victory.
Governor-elect Joe Lombardo released this statement:
"I've dedicated my life to protecting and serving our community, and now, I'm honored to have the opportunity to protect and serve our entire state as your next governor.
Our victory is a victory for all Nevadans who want our state to get back on track. It's a victory for small business owners, for parents, for students, and for law enforcement. It's a victory for all Nevadans who believe that our best and brightest days are ahead of us.
Of course, this victory wouldn't have been possible without the tireless work and patience of my incredible family, staff, supporters, and volunteers.  Thank you for fighting for the future of our state alongside me during this campaign. Nevada, from the bottom of my heart, thank you for trust you have placed in me. Donna and I can't wait to get to work for our state in Carson City."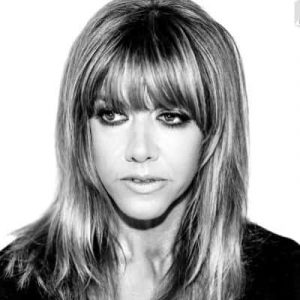 Latest posts by Megan Barth
(see all)