Governor Sisolak and Sheriff Lombardo Confirm First Debate
The October 2nd debate will be moderated by Jon Ralston, CEO of the Nevada Independent
By Megan Barth, August 26, 2022 10:44 am
With less than 11 weeks until the November midterm election, Nevada Governor Steve Sisolak and GOP challenger Sheriff Joe Lombardo have confirmed their first gubernatorial debate hosted by the Nevada Independent during their annual Indy Fest. The October 2nd debate will be moderated by Jon Ralston, CEO of the Nevada Independent.
The announcement states:
Democratic Gov. Steve Sisolak and Republican Clark County Sheriff Joe Lombardo have agreed to participate in a 90-minute gubernatorial race town hall at IndyFest, The Nevada Independent's annual conference centered on policy and politics. It will be moderated by our founder and CEO, Jon Ralston.

We will solicit questions from you, our readers, in advance of the town hall and will select from among the best. We also will include some of our own. Jon will pose all questions to the candidates, naming the askers and their hometowns (so be sure to include that information when you submit your queries).

The town hall and entire IndyFest program will be livestreamed, and there also will be 150 in-person tickets available (first dibs on those will go to our valued members and donors, and then we will open up sales to the general public — if we don't sell out before then).

The time of the town hall is still being worked out, but it will occur on Sunday, Oct. 2, during IndyFest. Additional details will be released soon.
The race between Sisolak and Lombardo has been heated with accusations of corruption and "soft-on-crime" policies. On Twitter, Sheriff Lombardo confirms that the upcoming debate will be just as contentious.
I look forward to finally getting answers from Steve Sisolak about his COVID testing scandal. He's under a serious federal investigation, yet he's been completely silent about Northshore to date. Nevadans deserve answers. https://t.co/I2SE7KSJn3

— Joe Lombardo (@JoeLombardoNV) August 26, 2022
Governor Sisolak issued a less-pointed debate announcement, but one hour prior, he referred to his challenger as a "weak and pathetic man."
Whether it's lowering costs for families, strengthening our schools, or protecting reproductive freedoms for all Nevadans, I look forward to sharing the clear differences between me and my opponent. https://t.co/1lJNaHywfO

— Steve Sisolak (@SteveSisolak) August 26, 2022
A weak and pathetic man.

When our law enforcement community needed him, Joe Lombardo chose politics.https://t.co/0wjTiRN4pe

— Steve Sisolak (@SteveSisolak) August 26, 2022
Speaking of weak, choosing a politically-neutral moderator is one of the most challenging aspects when designing a debate. Although not surprising that the organization hosting the debate would choose their CEO as moderator, Jon Ralston is anything but politically neutral.
Ever since Ralston launched the Independent, with its reliance on the generosity of like-minded donors for support, the publication has faced persistent accusations that its progressive bias is showing. In fact, even Ralston's retweets from his own publication reliably favor a progressive point of view.
In a bloody Twitter feud with conservative author and pundit Hugh Hewitt, Ralston admitted: "My views are shaped by reporting, not partisanship. Objectivity is a myth."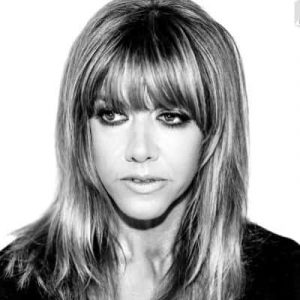 Latest posts by Megan Barth
(see all)