AP Declares Stavros Anthony Lieutenant Governor Of Nevada
Anthony leads appointed Democratic Lieutenant Governor Lisa Cano Burkhead by 48,652 votes
By Megan Barth, November 11, 2022 5:41 pm
In the first top-of-the ticket upset, the Associated Press has declared Las Vegas City Councilman Stavros Anthony Lieutenant Governor of Nevada. Although the election has not been certified by the Secretary of State, Anthony maintains a margin greater than the reported, outstanding ballots. Anthony currently leads appointed Democratic Lieutenant Governor Lisa Cano Burkhead by 48,652 votes.
Anthony is no stranger to public service. Growing up in the suburbs of Detroit, he attended Wayne State University and needed to pick up an extra job to afford his way through school as he studied for a degree in Criminal Justice. His second job as a cadet with the Detroit Police Department, is when he realized that he wanted to be a police officer. Upon graduating in 1980, he heard Las Vegas was hiring and headed west with $500 bucks in his pocket, tested, passed and started in the LVMPD Academy three weeks later.
He worked for 10 years as a police officer, five years as a Sergeant, four years as a Lieutenant and the last 10 years as a Captain. During 29 years on the force, he received his masters and PhD and was elected to the Board of Regents in 2002. He was the first officer on the force to have advanced degrees and helped his colleagues advance and further their education. In 2012, he was elected as a Las Vegas Councilman (Ward 4) and has served since. In 2020, Anthony ran for Clark County Commissioner (District C) losing by only 10 votes.
In a prior interview with The Globe, Anthony outlined the responsibilities of Lieutenant Governor and his political philosophy:
There are five things LG is responsible for. First, the LG is the Chair of the Tourism Commission. Having served as Las Vegas Councilman for 12 years, I know a little bit about tourism and facilitated many projects.

The LG is also the Vice Chair of Transportation issues. I have a background of Captain of Transportation Safety Bureau and I currently sit on the Southern Nevada Regional Transportation commission.

Number three, the LG is responsible for Small Business Advocacy. I have been supporting small business and reducing fees and regulations and licensing requirements and making it easier to open up businesses in Las Vegas.

Governor Sisolak destroyed small businesses. Our Mom and Pop shops couldn't survive while he kept the big box stores open. Mayor Goodman was one of the first ones who said "you can't shut these businesses down. Let businesses decide what they want to do." I worked together with the Mayor to support small businesses and keep them afloat in spite of the governor's mandates.

I am always hearing how business owners, families and many of my constituents just want Biden and Sisolak to leave them alone. There is simply too much government interference in their daily lives and business lives. They are tired of government telling them what to do all the time. They are getting tired of this over-reaching government. They want us to listen to their needs, fix what needs to be fixed, and the rest of the time to let them live their lives.

Number four, the LG is responsible for homeland security. I have 29 years of experience in homeland security. And, number five, the LG is President of the Senate during legislative sessions. As Mayor Pro-Tem, I run city council meetings.

I am the only candidate that has experience in all five areas and everything that the LG does.  As president of the Senate, I will be an advocate for conservative, constitutional values.
The Nevada Globe is fortunate to have scheduled Anthony's first interview after this announcement and we will look forward to sharing that interview with our readers.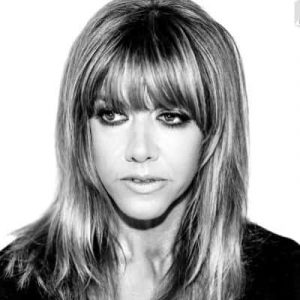 Latest posts by Megan Barth
(see all)