Lyon County School Superintendent Wants to 'Reset And Restructure' Property Tax
This is not the first time 'resetting and restructuring' the property tax has been proposed this year
By Megan Barth, February 9, 2023 5:44 pm
Editors note: This article has been updated to include comments from Superintendent Workman. (See below).
Wayne Workman, Superintendent of the Lyon County School District, proposed to "reset and restructure" the property tax cap in order to increase funding for teachers, students, and capitol expenses during a meeting with the Legislative Committee on Education. The topic of the Committee's discussion was the iNVest document produced by the Nevada Department of Education.
During his remarks, Sup. Workman noted, "Some of our school districts do not have the ability to go out for enough bonding to build new schools. because of the systems that have been altered over the course of the years…talking about our property tax system and the abatements and cap in place. School districts have lost out on millions and millions of dollars because of those caps because they have not been reset. They serve a great purpose. As a consumer…I love having low property taxes, but it comes at a serious costs to our students and families in our school system. We are asking that the property tax system be reconsidered and are asking to restructure and reset the system so we can give or children, our staff, our teachers, our public servants the best opportunity for success."
One of the capital expenses Sup. Workman mentions is found in SB-100, sponsored by Republican Senator Pete Goicoechea (SD-19) which asks for $60 million from the General fund to build an elementary school in White Pine County. According to the latest census, the population of White Pine County is 9,182. The population of residents under the age of 18 is approximately 1,800. According to a recent report, White Pine County has 10 schools which serve 1,216 students. Of those 10 schools, four are elementary schools.
Yet, this is not the first time "resetting and restructuring" the property tax has been proposed this year.
In an interview with KNPR, educator and freshman Democratic legislator Selena La Ru Hatch (AD-25) also lobbied to "update" the property tax system:
KNPR: Education and local government officials have long asked lawmakers to change the way the state assesses property taxes. That includes raising the current tax threshold. Should lawmakers consider raising those thresholds? If not, what is the best way for governments to raise money for local programs?

Assm. Hatch: "Our current property tax system is hopelessly out of date and absolutely must be updated to reflect modern needs. That revenue is desperately needed in our schools and local governments and something must be done to address this issue. Further, we cannot continue to raise sales tax as a sort of band-aid to address these issues. We already have one of the highest sales taxes in the nation, we cannot raise it further. It is time to look elsewhere for desperately needed revenue."
In 2005, the Nevada State Legislature passed a law to provide property tax relief. Assembly Bill 489 was signed into law and provides a partial abatement of taxes by applying a three percent cap on the tax bill of the owner's primary residence and a higher cap of eight percent on the tax bill of other properties.
The Globe has reached out to Sup. Workman and Sen. Goicoechea for comment and will provide an update to this story when received.
Update, February 10, 8:40 AM. Superintendent Workman told The Globe: "Thank you for the question.  I apologize for any confusion I may have caused.  My comment about the property tax cap was specific to capitol expenses such as school building renovations and new construction.  Yes, NASS has been advocating for years that we sunset or get rid of the property tax cap.  Or, it would be a step in the right direction to at least reset the cap upon the sale of existing property.  If none of those options are palatable, then we would certainly welcome some type of new system or structure to make up for the devastating losses due to the property tax cap.  I hope that information helps.  I've also copied our two superintendents who are much more expert on this topic than I am if you have further questions.  AJ Feuling from Carson City SD and Dr. Dave Jensen from Humboldt CSD.  Thank you very much."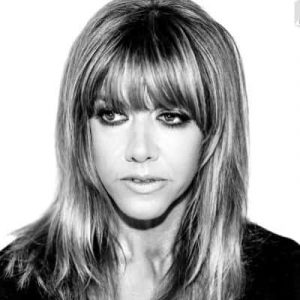 Latest posts by Megan Barth
(see all)