DeSantis PAC Announces Grassroots Endorsements Throughout Nevada
Nearly 70 grassroots leaders and community activists are backing the Florida governor in order to 'reverse America's decline and restore American greatness'
By Megan Barth, September 20, 2023 9:28 am
Never Back Down (NBD), the PAC behind the DeSantis campaign, has  announced grassroots support throughout Nevada. In a press release, 70 grassroots leaders and community activists are identified and have endorsed Governor Ron DeSantis to the be the next president of the United States in order to "reverse America's decline and restore American greatness."
Adam Laxalt, former Nevada Attorney General and Never Back Down Chair said in a statement:
"As someone who has known Ron DeSantis for almost two decades, I know that as our voters continue to learn more about him, they will see that he is the true conservative champion in this race who will actually win our state and country in November 2024. Every major battle we are concerned about, Ron DeSantis has a proven record of taking on that issue and winning. DeSantis' focused, energetic, forward-looking agenda will restore sanity, grow our economy, and secure our border, which is exactly what Nevada and our nation needs."
In a press release, the PAC notes that "more state legislators, parents, and local leaders and activists are lining up to support DeSantis than any other GOP candidate."
"Nevada Republicans and grassroots leaders are desperate for a new leader who has a proven record of growing our party, winning elections, and achieving important policy gains. Unfortunately, Republicans in the Silver State have suffered too many setbacks at the ballot box since 2016, ceding more ground to the extreme left. Donald Trump and the state GOP leaders serving as his de-facto campaign refuse to acknowledge the reality that the former president lost Nevada twice, causing significant defeats down-ballot, and they somehow think a third time will be a charm. That is why conservatives across Nevada are now gathering behind Gov. Ron DeSantis as their leader of the future who can win in November and save this country," said Never Back Down spokesperson Jess Szymanski.
The latest polling by Gallup shows that President Joe Biden's job overall approval rating has averaged 40.7%, the lowest of recent presidents except Jimmy Carter. Morning Consult shows President Biden with an early but narrow lead over Governor DeSantis.
In 2018, Desantis was elected Governor of Florida by 32,000 votes. He was reelected in 2022 by a margin of 1.5 million
In an interview with The Globe, Governor DeSantis noted that Florida was once a swing state like Nevada and credited flipping Florida to a conservative stronghold because he "doesn't cede any issue to the Left."
"In Florida, when I got elected the first time as Governor in 2018, there were 300,000 more registered Democrats than Republicans. What we did was we led boldly and we led with conviction.We ended up winning by 1.5 million votes. But you know, Florida was every bit of swing state as Nevada is…I think Nevada is definitely doable for us. I think people here are sick of Biden. I think they know that he has not done a good job. I don't think they want another four years of it, but I do think they want a vehicle of somebody that's going to be looking forward, not backwards, and is going to be someone that I think has a proven record of success," Governor DeSantis told The Globe.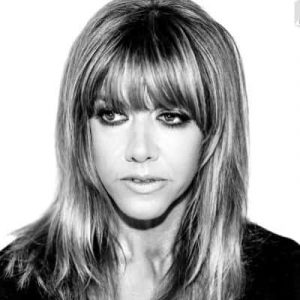 Latest posts by Megan Barth
(see all)