NV Energy Proposes $1.8B To Transition To Solar And Power The Sphere
Nevadans should prepare for increasing energy bills as coal generated power is expected to end by May 2026
By Megan Barth, August 25, 2023 3:27 pm
Nevadans should prepare for increasing energy bills to fund new transmission lines and renewable energy needs for NV Energy as the company will convert the last coal plant in Nevada to natural gas and invest $1.8 billion to increase solar capacity to power the Sphere and reduce NV Energy's carbon emissions. Coal generated power in Nevada is expected to end by May 2026.
This proposal from NV Energy comes on the heels of an announcement between Sphere Entertainment and NV Energy whereby the companies reached a 25-year agreement to provide the highest amount of dedicated solar power to the new venue making the Sphere "a model for renewable energy use by entertainment venues around the country," according to Sphere.
This shift to renewables by NV Energy is due to Nevadans passing a constitutional amendment, designed and introduced by then-Democratic state senator and solar entrepreneur Senator Chris Brooks, to require electric utilities to acquire 50 percent of their electricity from renewable resources by 2030.
Although the Sphere's $2.3B construction (the costliest venue in the state of Nevada) was not subsidized by taxpayers, it looks as though the energy required to run the giant orb will be.
According to a report published today in the Review Journal:
An application submitted by NV Energy to the Public Utilities Commission this week seeks approval for an amendment on its infrastructure plan to approve spending for projects, including a $1.56 billion solar facility in Northern Nevada, $83 million for converting NV Energy's last coal plant to run on natural gas, $54 million to prolong a power plant's life cycle and $173 million for transmission infrastructure improvements throughout the state.

"The amendment reflects the best path forward to balance the stability and reliability of our energy grid while working toward the goal of reducing carbon emissions," said Doug Cannon, NV Energy's president and CEO, in a statement when NV Energy previewed this spending application in July.

"It will help reduce dependency on fossil-fueled generation and the volatile wholesale market, promote diversity of supply side resources and retail prices stability and protect reliability," NV Energy wrote in its application.
The Sierra Solar project in Nothern Nevada, projected to cost $1.56 billion, will be split 60/40 between Southern and Northern Nevada customers, respectively, and is expected to add 500 construction jobs. The facility will generate 400 megawatts of generating capacity and 400 megawatts of energy storage. The project will provide 70 percent of needed energy to the Sphere and the remaining to Nevada's energy customers.
The new NV Energy solar and battery facility and the agreement with the Sphere must be approved by the Public Utilities Commission of Nevada.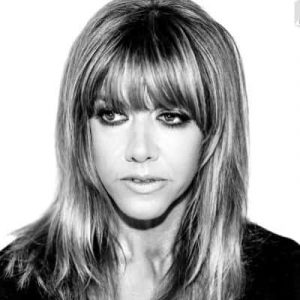 Latest posts by Megan Barth
(see all)