Partisan Press Lapdogs Launch Smear Campaign Against Trump And Globe After Exclusive Interview
Unfortunately, deception has become the standard, not the exception, in journalism
By Megan Barth, July 17, 2023 4:38 pm
Last week, the Globe had an exclusive sit-down interview with former President Donald Trump during his first 2024 campaign stop in Nevada. Needless to say, local and national media pounced, grabbed one sentence, and ran a coordinated smear campaign against Trump to manipulate Silver State voters. In order to wrap the smear, many in the media labeled the Globe as a "far-right" news website in order to further discredit the interview and our reporting.
"This is a state that is disgraceful."
—Donald Trump on Nevada, 7/10/23

— Jon Ralston (@RalstonReports) July 11, 2023
Not surprisingly, Jon Ralston of  The Nevada "Not So" Independent, was the first to take Trump's words out of context in order to manufacture a false narrative.
Did President Trump refer to Nevada as disgraceful? Yes, but in what context? In the context of election integrity:
TNG: You lost Nevada twice. How do you win Nevada?

President Trump:

I think I won the last time. I think I won both times by a lot.

This is a state that is disgraceful.

You know, we sued on the basis of …they robbed the vote at a level.

We had a lawsuit that was so good and the judge didn't want to see it. He didn't even want to see it.

We had a lawsuit that was, in my opinion, conclusive.
Immediately following this answer, President Trump refers to Nevada's unlimited ballot harvesting, sponsored and passed by Democrats during the pandemic, as "disgraceful."
Context is everything, and we are continually reminded of the importance of context when Democratic lawmakers are embroiled in controversy:
As Ralston's deranged rants and personal attacks continued for three days, we were reminded of his Twitter feud with Hugh Hewitt where Ralston publicly admitted that his "views are shaped by reporting, not partisanship" and "Objectivity is a myth."
Try and wrap your head around these mental gymnastics:
This you? https://t.co/QjaW5cgBTB pic.twitter.com/0wVLiVMkoz

— Nevada Globe (@NevadaGlobe) July 12, 2023
Speaking of global lapdogs, his media colleagues were quick to join in his deceptive cuts and manufactured similar sensationalized headlines.
The Huffington Post:
The Daily Beast:
In an editorial, The Las Vegas Sun wrongly suggests that Trump referred to Nevadans as disgraceful and as "cheaters."
There are more than a dozen examples of this yellow journalism, but we will spare you the repetitive onslaught.
As an editor, I write this not in defense of Donald Trump, but in defense of good journalism. Imagine if I had deceived our readers, and President Trump, by omitting sentences or words from of our 22-minute interview in order to create or remove context. I would be, rightfully, fired and discredited.
Unfortunately, deception has become the standard, not the exception, in journalism.
Recently, Jack Posobiec keenly pointed out the partisan practice of shifting narratives in relation to January 6th:
NARRATIVE SHIFT: Liberal media now refers to Jan 6 as 'rallies,' 'demonstrations,' and 'protests' as they pivot to defend Ray Eppshttps://t.co/CMW8clDAT6

— Jack Poso 🇺🇸 (@JackPosobiec) July 13, 2023
Partisan lapdogs, like Ralston, ignored the context of Trump's answers to create a false narrative and deceive Nevadans.
Partisan lapdogs shift narratives to obscure their malpractice and protect their political alliances.
According to the Society of Professional Journalists Code of Ethics, journalists should: "Provide context. Take special care not to misrepresent or oversimplify in promoting, previewing or summarizing a story."
These lapdog tactics are not used by ethical journalists, these tactics are used by political propagandists.
Ironically, many used our exclusive interview to label the Nevada Globe as a "far-right" news website. We get it. Partisan lapdogs use this "far-right" term to discredit anyone who challenges their political dogma.
Yet, according to NewsGuard, a self-appointed guardian of the news with significant ties to the Democratic party and who received funding from Biden's Department of Defense, labeled our content as "typically factual" and found that our "headlines accurately portray the content." (see below)
After this latest smear campaign, it is evident that the same cannot be said for our detractors.
NewsGuard Nutrition Label -- Nevada Globe update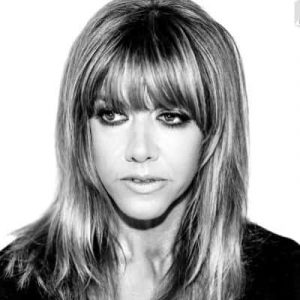 Latest posts by Megan Barth
(see all)