Poll: Silver State Swings To DeSantis
DeSantis leads Biden by one point, Trump trails by three
By Megan Barth, July 7, 2023 10:26 am
Editors note: This post has been updated with a comment from Jason Miller, Senior Advisor to the Trump campaign.
In a poll conducted by Citizens Awareness Project, (see below), a cross-section of Nevada voters signal trouble for Biden– depending on his opponent. More than half (54%) of the 500 respondents disapprove of the job Joe Biden is doing as President and a significant majority (62%) believe that the economy has gotten worse under President Biden.
Although these numbers are not favorable for President Biden, he maintains a three-point lead over former President Donald Trump, but loses by a slim one percent to Florida Governor Ron DeSantis.
Drilling down into those numbers, 52 percent are women, 38 percent consider themselves to be "moderate", 19 percent are Hispanic, and in 2020, 51 percent voted for Biden and 47 percent voted for Trump. Yet, 49 percent indicate that they would "never" vote for President Biden and 53 percent of respondents would never vote for Trump.
As reported by the Globe, the economy is on the minds of Nevada voters, including Hispanics who represent 20 percent of the Silver State electorate. Democrats and their activists are concerned that Biden's economic policies will negatively affect turn out in the Latino community. When Latinos were asked what Biden has done to help them and their families, the resounding reply from the Hispanic participants was "Nothing." "Ninguno."
In our interview with Governor DeSantis, Desantis drew parallels to Florida and Nevada when asked how a conservative candidate can win in a swing state. "Florida was every bit of swing state as Nevada is," DeSantis told The Globe. "I think Nevada is definitely doable for us. I think people here are sick of Biden. I think they know that he has not done a good job. I don't think they want another four years of it, but I do think they want a vehicle of somebody that's going to be looking forward, not backwards, and is going to be someone that I think has a proven record of success," DeSantis added.
"The Desantis Effect," a term used to describe Governor DeSantis' popularity with the Hispanic community in Florida, may be gaining ground in Nevada. Although Florida was once a swing state, our earlier report confirms that the Democratic party "will not be saved by Florida" and has shifted their efforts to turn out the Latino vote in Colorado, Arizona and Nevada.
According to this latest Nevada poll, Democrats have their work cut out for them as Governor Desantis is the only Republican candidate with an early lead over President Biden.
Carly Atchison, Deputy Press Secretary of Governor Ron DeSantis told The Globe: "Nevadans want a conservative candidate who can win and send Joe Biden back to his basement. That candidate is Ron DeSantis."
Update 11:36 AM: Jason Miller, Senior Advisor to the Trump campaign responds: "POS is an appropriate name for this polling company. They intentionally undersample conservatives and working class voters in order to make Nevada look more palatable for Ron DeSanctimonious, but all other polling shows President Trump leading by a big margin."
232032-Nevada-Statewide-Interview-Schedule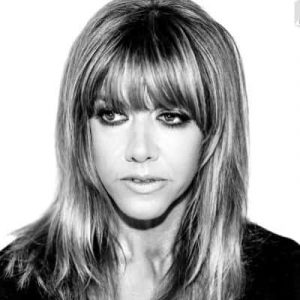 Latest posts by Megan Barth
(see all)