Reno City Council Backs Bill Eliminating Ward 6 From City Charter
Bill also eliminates gendered language and authorizes broad and undefined 'green infrastructure projects'
By Megan Barth, February 27, 2023 3:14 pm
The City of Reno has introduced Senate Bill 12 which eliminates Ward 6 established by the legislature in 2017. The bill also authorizes the city council, without election, to authorize, convert to, and acquire broad and undefined "green infrastructure projects" and changes current statute language to gender-neutral terms. The city claims the bill will not have a financial impact on tax payers.
For background, in 2017, per the city's request, the legislature passed Assembly Bill 36 which set into motion the plan to eliminate the At-Large Council member position in and replace it with a Council member representing a newly created Ward 6. The At-Large Council member position would be eliminated January 1, 2024. 
The At-Large seat is currently held by Devon Reese (he/him/his) who was appointed in 2019 and elected in 2020. He also serves as Vice Mayor. Unlike the other ward members who represent specific neighborhoods, Reese's seat is citywide.
Reese prematurely announced he was running for reelection, catching the eye of Ben Margiott of Channel 4 news.
It comes as #nvleg meets and could hear SB12, which would reverse changes to the city charter (keeping the at-large council seat intact) that were originally passed in 2017.

Background on this issue here: https://t.co/58PiK0isY7

— Ben Margiott (@BenMargiott) February 15, 2023
As Reno's population has grown, the city hasn't hesitated to award contracts to developers for single family and multi-family housing projects at the expense of the environment, infrastructure and tax payers. Many of these contracts were awarded with the help of Reese. In return, Reese has been rewarded with maxed-out campaign contributions from developers.
Now, Reese and the majority of his fellow council members are seeking to deprive new and existing Reno residents of proper representation. To note, under the leadership of Mayor Schieve, the council has continually chosen to appoint open-seat positions rather than hold special elections, causing additional concern to Reno residents.
In her substack, Reno resident and historian Dr. Alice Barber notes:
"I'm truly shocked that City Council would proceed with asking the state legislature to make such a consequential change to the City Charter without any indication whatsoever that it's what Reno residents actually want.

Call me naïve, but I continue to be shocked when our elected representatives (or their appointees) make consequential decisions without consulting the public they're supposed to be representing, or promote as "shared" a vision that is just their own. That, to me, is abuse of power, and it's our job as citizens to demand accountability for decisions that are ostensibly, but not actually, being made on our behalf."
As Reno's population continues to grow with the influx of technology companies and Californians, a vague "Green New Deal" is also written into this bill, adding language that would allow the city to "acquire, improve, equip, operate and maintain, convert to or authorize green infrastructure projects."
The latest green infrastructure project, acquired by the City of Reno, is currently $35 million over budget.
To round out Reno's request to the Democratic majority legislature, is the elimination of her/him from the City Charter. No word from Reese on whether or not he will now be forced to change his Twitter bio to align with these changes proposed for the city charter.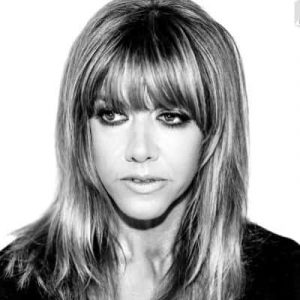 Latest posts by Megan Barth
(see all)