Robertson Sends Cease-and-Desist for False Titus Ad
Robertson charges that Titus is dishonest and engaging in 'corrupt and deceptive conduct'
By Megan Barth, September 23, 2022 9:35 am
GOP nominee for CD-1 Colonel Mark Robertson has issued a Cease-and-Desist letter for the "blatantly false, deliberately misleading and defamatory TV and print ad" Rep, Dina Titus launched which claims that Robertson was sanctioned by the SEC for his role as a financial planner and further distorts his positions on Social Security and Medicare.
The Cease-And-Desist, in part, reads:
Demand is hereby made that you immediately cease and desist from running the blatantly false, deliberately misleading and defamatory TV and print ad regarding alleged SEC action against Mr. Robertson as well as his position on Social Security and Medicare. The ad falsely claims that Col. Robertson was sanctioned for his role as a financial planner. Attached hereto is a point-by-point rebuttal to the ad. As you know, there is no truth to your ad's assertions. Please do the honorable thing by taking down these ads so that legal and administrative action will not be required. By copy of this letter, each media outlet is also being requested to cease and desist from continuing to run these outrageous ads.
The Robertson campaign further charges that Titus is dishonest and engaging in "corrupt and deceptive conduct."
She makes intentionally deceptive statements, innuendos, and outright lies to make it look like Mark had a role in the actions that led to SEC fines. Suppose Titus shops at a grocery store that happened to sell spinach contaminated with E Coli. A dishonest person could say: "Titus gives money to an organization that poisons children and senior citizens." This is exactly what Titus is doing to Mark Robertson. It is dirty, dishonest, and disgraceful. We should send her a clear message that we will no longer tolerate her corrupt and deceptive conduct.
The ad, launched last week in Las Vegas, is entitled "Pattern" and claims Robertson "swindled seniors" and "destroyed their retirement savings."
Late last year, Titus warned that the three congressional seats held by Nevada Democrats are now at risk of turning Republican during the 2022 election cycle, under the new maps approved by the state lawmakers and the governor last month.
Titus said that the Democratic Congressional Campaign Committee "were stunned" by the redistricting decision.
"They couldn't believe a Democratic Legislature and governor would do this to themselves," she said. "They could have created two safe seats for themselves and one swing. That would have been smart. No no, we have to have three that are very likely going down…We did it to ourselves…I totally got f*cked by the Legislature on my district," she said. "I'm sorry to say it like that, but I don't know any other way to say it."
Adding to her concerns, the Cook Political Report and Roll Call shifted CD-1 from "Lean Democrat" to "Toss Up" as Biden's favorability numbers remain underwater in Nevada and Nevadan households are hit the hardest by 15.6 percent inflation.
Col. Robertson told The Globe:
"It's a shame that Dina Titus is more focused on lying than addressing the issues that matter most to Nevadans. She doesn't want to debate and she's not able to run on any record of success so she's taken to misleading voters for her own self-preservation. This is what desperate politicians do, they peddle falsehoods in an attempt to scare and deceive people. Unfortunately for her, Nevadans see through these lies and will make that apparent on November 8th. Voters are struggling with 15% inflation, $5 gas, and rising crime; they know it's time for a change in Washington."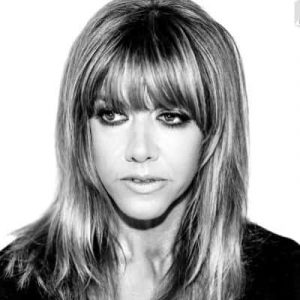 Latest posts by Megan Barth
(see all)