Ron Quince Announces Candidacy In GOP Primary To Defeat Rep Titus
Quince hopes to be Nevada's first Filipino-American elected to Congress
By Megan Barth, August 25, 2023 1:42 pm
Nevada businessman Ron Quince "Ron Q" has thrown his hat into the GOP primary to defeat Democratic incumbent Rep. Dina Titus in Congressional District 1 (CD-1). Titus is currently serving her sixth term in Congress and is known as one of the most progressive Democrats in Congress and an ardent supporter of President Biden.
Quince hopes to be Nevada's first Filipino-American elected to Congress through a campaign platform prioritizing the economy, combatting crime, securing borders and education, according to his campaign statement.
"The government has spent and continues to spend, billions of dollars on feeding, housing and healthcare for the illegal migrants flooding our cities. We must secure these borders to stop the flow of people who break the law and bring in deadly fentanyl, guns, human traffickers and gang members to our country. Deaths due to Fentanyl overdose have risen substantially in District 1, especially impacting the Hispanic Community. Congress has failed Nevadans. Congress must act not only to secure the border, but to come up with real immigration reform.  No more talk. We need real action," his campaign announcement said in a statement.
According to his campaign's website, Quince's approach to education involves school choice, investment, and parental consent.
"Education is a cornerstone of our society, and I am deeply committed to providing our children with a world-class education. I believe in empowering parents with the freedom to choose the educational path that best suits their child's needs. Parents should have the right to know what their children are learning. By promoting school choice and investing in quality education, we can equip our students with the skills and knowledge necessary to compete in the global economy. We also need to protect Parent's rights and not allow teachers or schools to give or supply medical advice to students without informing Parents and getting their permission," Quince says on his website.
The entrepreneur joins restauranteur Flemming Larsen and retired Army Col. Mark Robertson in the GOP primary field.  Robertson won the Republican primary in 2022 but fell short of unseating Titus by a margin of 5.8 percent. Titus' race is currently labeled as "likely Democrat" by the Cook Political Report, yet the district is known to be as one of the most diverse district in terms of registered voters.
According to Quince's media spokesperson Lisa Mayo DeRiso, the breakdown of registered voters in CD-1 is 156,000 Democrats, 114,000 Republicans, and 151,000 NonPartisans. Mayo DeRiso told The Globe that the campaign will focus on nonpartisan voters and crossover Democrats.
Quince emphasizes his heritage as a benefit to the Republican party and the community in a statement on his website: "As someone who was born in the Philippines, I understand the value of freedom and the unique opportunities that this great nation offers. I will fight to uphold the values that make America exceptional—freedom, liberty, and the pursuit of happiness. I will be a voice for our diverse community, working tirelessly to ensure that all Nevadans have an equal opportunity to succeed and prosper. It's time to prove that Republicans are as diverse as our opponents. It is time to prove that we are a party of not just conservative values, but of empathy and compassion, as well. It is time to show that we are the party of the people, all people."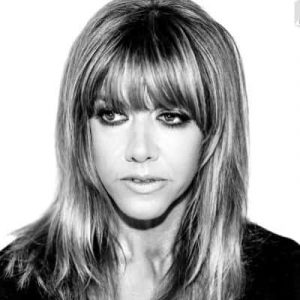 Latest posts by Megan Barth
(see all)