SB 163 Mandates Tax Payer Funded Gender Reassignment Surgery For Minors
Senator Schieble: 'Gender dysphoria is a medical condition that requires medical treatment'
By Megan Barth, March 15, 2023 4:33 pm
Today, the Senate Commerce and Labor Committee heard Senate Bill 163 which "requires certain health insurance to cover treatment of certain conditions relating to gender dysphoria, gender incongruence and other disorders of sexual development." The bill is sponsored by Sens. Melanie Scheible, Pat Spearman and Dallas Harris. The bill is cosponsored by Assm. Cecilia González.
According to the bills language:
Sections

1

,

3

,

4

,

6

–

8

,

11

and

13

–

15

of this bill: (1)

require certain public and private policies of health insurance and health care plans,

 

including

Medicaid,

to

cover

the

treatment

of

conditions

relating

to

gender

dysphoria,

gender incongruence and other disorders of sexual development; and (2)

authorize those policies and plans to prescribe requirements that must be satisfied

before the insurer will cover surgical treatment for conditions relating to gender

dysphoria, gender

incongruence and other disorders of sexual development for persons who are less than 17 years of age. 
Organizations that support this bill include SEIU, PlanNevada, Children's Advocacy Alliance and the Nevada Psychiatric Association. Some individual supporters expressed their need for coverage of electrolysis and depression due to lack of coverage.
The Nevada GOP and the Libertarian Party of Nevada have submitted letters of opposition. Individuals who expressed their opposition cited the lack of medical studies related to the side effects of pharmaceutical treatments–such a puberty blockers, the lack of insurance coverage for elective surgeries and the exclusion of parental consent.
However, Sen. Scheible affirmed that the the bill does require parental/guardian consent as the bill does not ask for an exception to the current statute.
Oddly absent from today's testimony were the experts who appeared last week to support Assm. González' AB 193 which prohibits police and others in law enforcement from knowingly lying to juveniles during interviews, and from making promises that would appear to benefit the child.
During that hearing in front of the Judiciary committee, the experts testified that "the human brain is not fully functional until the mid-20s, and that incomplete brain development deprives children of the ability to make decisions, especially those that affect their future."
Sen. Scheible closed the hearing in a lengthy statement, primarily noting the "fundamental unfairness" of the insurance industry impacting those who suffer from the lack of coverage for gender-affirming care. "Gender dysphoria is a medical condition that requires medical treatment," Scheible noted.  Scheible also cited that Nevadan's will be saving money in the long run by bringing state statutes in line with case law.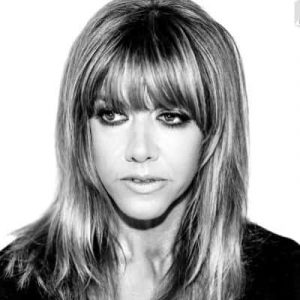 Latest posts by Megan Barth
(see all)