State Budget Swells By Two Billion, Gov-Elect Lombardo Sees No Need For Tax Increases
The Nevada Economic Forum approved a projected budget of $11.4 billion for fiscal years 2024 and 2025
By Megan Barth, December 6, 2022 9:03 am
The Nevada Economic Forum, comprised of five governor-appointed members, convened on Monday to provide a projected biennium budget and economic forecast for fiscal years 2024 and 2025. Although members were divided over the expectation of a recession, gaming revenues and tax revenues have surpassed expectations.
Economist Emily Mandel at Moody's Analytics expects Nevada's economy to enter a slow growth period and did not rule out the possibility of a recession. Yet, 2024 is forecasted to be exceptionally strong as Las Vegas will host the Super Bowl and the state's first Formula One race. Tickets sales and tax revenues from these and other large events are expected to cover any gaps if the economy contracts.
As reported by The Las Vegas Review Journal:
The Nevada Economic Forum on Monday approved a projected budget of $11.4 billion for fiscal years 2024 and 2025, more than $2 billion higher than the current budget approved by the Legislature last year. The projection approved by the forum will act as the framework for the governor's executive two-year budget that lawmakers will work off of in the legislative session beginning in February.

"Today's economic forum shows Nevada's economy is continuing our steadfast path toward recovery," outgoing Gov. Steve Sisolak said in a statement. "We are where we are today because of the actions we've taken over the last two years in the State to weather and recover from the COVID-19 pandemic, diversify our economy, get people back to work, and invest in education and affordable housing."

Sisolak and his staff will prepare an executive budget ahead of the 2023 Legislature that will be handed off to Republican Gov.-elect Joe Lombardo, who narrowly defeated Sisolak in last month's midterm elections.
"I'm grateful for the Economic Forum's hard work and diligence in making these forecasts," Governor-elect Joe Lombardo said in a statement. "These numbers demonstrate there is no need for a tax increase of any sort, and I look forward to making my administration's budget priorities fit within these projections while still acting fiscally responsible and saving money for a rainy day."
In May, the Economic Forum will set a final revenue projection used to determine the two-year general fund budget. Lawmakers are constitutionally required to balance the state budget — spending no more than incoming tax revenue.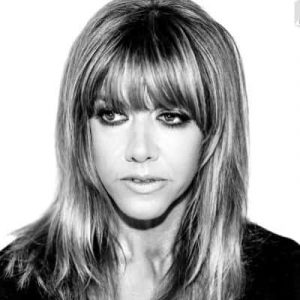 Latest posts by Megan Barth
(see all)