The NV Globe Interviews Dorzell King, Candidate Assembly District 24
King: 'I am passionate about people and passionate about solutions'
By Megan Barth, October 24, 2022 10:28 am
Dorzell King, candidate for State Assembly District 24, is looking to unseat Democratic incumbent Sarah Peters, who made headlines last year for announcing her "pansexuality" during the 2021 special legislative session. King told The Globe: "I think she is out of touch. Her issues are not the people's issues. People in my district are not concerned about pronouns. They are concerned about housing, homelessness and crime. That is where my focus is."
King knows a little about homelessness as he experienced homelessness when he first moved to Reno in 2015 from Kansas City by way of a short stint in California.
"I was looking for a change and a new chapter and was ready to settle down, and Reno was a good fit. I  drove into this little town to take the world by storm. I ran into a tough time for a minute when I first got here but I have family here now, my two oldest sons," Dorzell said.
"When I first got here I couldn't find work as quickly as I thought I would. I was homeless for three months. I had a broke down convertible that I slept in and quickly found out I was over qualified for about everything. An HR manager finally talked to me at a downtown casino and he told me, 'no one is going to hire you with a degree. If you want to get hired here, you need to take that out of your resume,' King explained, adding, "That is part of my journey. I bring that perspective and I know what challenges people can run into when they are trying to get on their feet. I was able to change my situation because I know how to be stable and knew where I wanted to go. A lot of people haven't experienced being on their feet and there are many challenges in my district."
King is trying to find his footing as a Republican candidate in a district that has a ten-plus Democratic advantage. Yet, his pansexual opponent has not faced a Republican challenger…until now.
King told The Globe:
"I have always valued independent thinking and I have always had an opinion about politics. I have thought about it the past few years and I noticed that no Republican ran in my district. This time was the right time. There was always a simmering interest. Going through the pandemic and watching what happened to my sons and foster son, I didn't like the solutions for the kids. My principal saw more of my face than she wanted to see. That pushed me over the edge to get involved. We have a lot of independents in my district and I believe that the issues my district is facing are issues affecting all walks of life including Democrats, Independents and Republicans.

I have always been an independent and when I moved to Reno I decided to join the Republican party. I never aligned with the popular Democratic propaganda. On the Republican side, my values have always been fiscally conservative. Minimal government, in anyone's pockets, is best. I don't think legislating people into thinking a certain way is effective. I value less government and some of these things coming out of the Left– like ideas around gender and abortion–are pushing things so far, I don't think they are even logical.

That is where I feel like the difference is. I don't think my opponent is connected to her constituents. I believe I am. My journey relates to those who have the toughest time in our district and those of us who are getting by and paying bills."
When The Globe asked King about the first three things he would do as a state assemblyman, King replied:
"Homelessness is a complicated issue but I have lived it and I am passionate about people and passionate about solutions. Homeless is not as simple as it looks. There are a variety of people that are transient and homeless. They all aren't drug addicted. About half of the people are veterans. There are a ton of young people who are homeless. When they turn 18, they are not in a foster home anymore and they don't know how to stabilize. A number of families are homeless. There are layers to it. Anytime you are looking at creating a good solution and helping people up, you got to come to the table with an open mind, and solutions have to be as nuanced and variable as the people.

There is youth crime and gang problem in this district. We have had more than our share of shootings and violence committed by teenagers. Youth violence has escalated and there aren't a lot of resources or funding to address this challenge.

I would like to increase the resources to the police department and law enforcement that is working with youth and these gangs. If I can give some attention and funding to that, that is a top priority.

Housing is also a huge deal. I know that the market is adjusting, but how can we can find the solutions that provides housing for a variety of income levels? If people have no where to live, we, and the community, does not have stability."
King mentioned that voter turn out will be key in winning his first political race, telling the Globe: "We anticipate 55 percent of registered voters to turn out. The last primary only had about 2, 500 people turn out. The biggest challenge here is trying to overcome voter apathy in our district. My strategy is to get in front of and my name in front of as many people as possible. I have been knocking on doors and meeting my neighbors and they have been really receptive and it is one of my favorite things to do. I have really enjoyed it."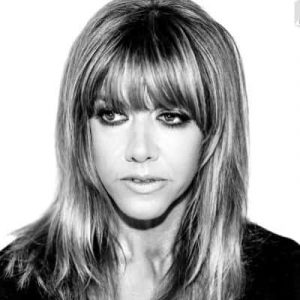 Latest posts by Megan Barth
(see all)