The Globe Investigates: Incline Village General Improvement District
Numerous ethics complaints filed against General Manager allege misuse of $693,000 in public funds
By Megan Barth, August 10, 2022 2:09 pm
This past April, The Nevada Globe was contacted by concerned Nevadans and family members after numerous open records requests were ignored or challenged by the Incline Village General Improvement District (IVGID). Initially, their concerns were related to the continued resistance by IVGID to provide detailed financial documents. In the spirit of transparency and good governance, The Globe became involved.
In response to IVGID's stonewalling, The Globe filed an open records request on April 29, 2022. We were initially met with similar resistance. However, after citing Nevada law, IVGID slowly released the requested public documents. Our public records request asked for numerous files pertaining to the financial records, including the General Ledger, of the government agency and their related expenditures.
It is important to note that IVGID offered to print and mail the 5,600-page General Ledger. The Globe respectfully declined a hard copy and requested an electronic copy–which was provided, and is currently under review by a team of certified accountants. Per their review, numerous ethics complaints (see below) have been filed against IVGID General Manager Indra Winquest. Winquest was appointed by the Board of Trustees on July 1, 2020 and has worked in various capacities for IVGID since 2003.
IVGID is the public works entity that oversees sewer, water, waste management and recreation to Incline Village and Crystal Bay. Incline Village is a census defined place (CDP) in unincorporated Washoe County, as is Crystal Bay which neighbors Incline Village. The Federal Census of 2020 reports that the combined, total population of these two areas is 9,799. Incline Village has a total of 9,462 people and Crystal Bay's population is 337.
The parcel owners in these respective CDP's pay a yearly fee (tax) to IVGID. This fee is determined by IVGID and approved by the elected Incline Village Board of Trustees. Detailed calculations are not provided on how this fee is determined. Based on the numbers provided below, 7,748 parcel owners in Incline Village paid the annual beach facility fee.
Of note, Incline Village is home to three beaches which are, according to the 1968 deed, private and to be used only by Incline Village parcel owners. Over time, however, beach rights have been encroached. The Trustees and IVGID management provide beach access to non-parcel owners, including IVGID current employees and their dependents, past employees, commercial property owners, and various outside groups -a direct violation of the beach deed and a common complaint by parcel owners.
The parcel owners financial concerns also relate to the recent review of IVGID expenses, which has resulted in numerous ethics complaints recently filed by Incline Village residents against General Manager Winquest.
Case number 22-066C has been filed with the Ethics Commission regarding the misuse use of public funds.
Per this complaint, from 2020-March 2022, IVGID has spent over $7,000 on food and beverages for staff. Although the dollar amount is smaller than prior years, the pandemic and increased public attention likely affected spending. The spreadsheet has been excluded from this report as it contains names of public employees who report to the General Manager.
Ethics complaint 22-091c alleges that public funds were misused as payments of unapproved bonuses (tips) to government employees totaled over $290,000  in fiscal year 2021.
Ethics complaint 22-090c alleges that over $20,000 of pubic funds were misused for employee events in fiscal year 2020.
22-90C_20191114_Ethics_Complant_FORM_IVGID_WINQUEST_REDACTED_MB

In total, the current complaints allege $317,000 dollars of public funds have been misused by IVGID. Two additional complaints, which have yet to be filed with the Nevada Ethics Commission, total an additional $376,000.
Uncovered within the IVGID General Ledger were additional and questionable past expenditures. IVGID spending on employee food, beverages, entertainment and gifts in past years (2015-2019) totaled $311,000. Of that total, $68,740 was spent at local restaurants and $108,803 was spent at local grocery stores.
To date, from 2015-2021, $1,004,000 of public funds have allegedly been spent by IVGID on public employees using public funds.
Per Nevada law, the use of public funds is clearly defined. The first is Nevada Revised Statute section 204.010, which defines the offense of unlawful use of public money involving an amount of money under $250. The second is Nevada Revised Statute section 204.020, which defines the offense of misusing $250 or more of public funds. N.R.S. 204.020 is the more serious of the offenses–a felony.
Both N.R.S. 204.010 and N.R.S. 204.020 have similar definitions of the offense of unlawfully using public money. However, they impose different penalties for theft depending upon the amount of money that was taken from public funds.
A defendant is considered to misuse public money or to use it unlawfully under N.R.S. 204.020 if the defendant uses any of the public money he has been entrusted with for his own private purposes or if he uses the provided funds for any purpose other than on a purpose specifically authorized by law. (emphasis added).
For additional understanding and clarification, Nevada is a Dillon's Rule state which is the cornerstone of American municipal law. The Dillon rule is used in interpreting state law when there is a question of whether or not a local government has a certain power.
The cumulative spending on employee lunches, coffee, entertainment, unapproved bonuses and related expenditures by a public works agency, like IVGID, raises ethical and legal concerns related to the use of public funds for personal use that are not defined or outlined by statutory law.
In light of this questionable spending, the Board of Trustees has recently proposed a 12.5 percent raise for General Manager Winquest. According to meeting minutes, Winquest's 2021/2022 base salary is $206,700. The following is a table of potential percentage increases:
With the Trustee-approved 12.5 percent raise, Winquest's base annual salary is now $232,537. According to employee records, Winquest is only one of many six-figure salaried employees.
Due to the amount of data received and complaints filed, The Globe will provide multiple reports and updates in an attempt to provide transparency within a growing government agency that has a history of questionable behavior, lawsuits, and statutory violations as reported by The Nevada Policy Research Institute in 2017.
In a phone call with The Globe, Winquest claims that the complaints are completely false, unfounded and will be consulting with his attorneys. He will provide additional information and a statement to The Globe within the coming days.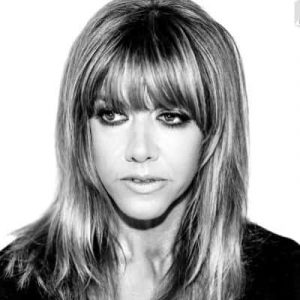 Latest posts by Megan Barth
(see all)