Governor Sisolak Releases 'Common Sense' Ad Pledging 'No New Taxes'
Governor seems to blames businesses for rising gas and grocery prices
By Megan Barth, August 10, 2022 5:07 pm
Taking a trip back to 1998, "Read my lips. No new taxes." was uttered during the Republican National Convention by GOP presidential nominee George H.W. Bush. President Bush went on to raise taxes and became a one-term president. Governor Steve Sisolak echoes a similar statement in his new campaign ad entitled 'Common Sense' as he runs for a second term.
In the ad, Sisolak acknowledges inflation, without saying it, and seemingly blames businesses for rising prices:
I love driving, but not at 100 bucks a tank. I love bacon, but not at $7 a pound. Look, a governor can't force companies to cut prices, but here's what I'm doing to help. We're investing $500 million in new housing. Expanding child care so more families can afford it. Free school lunches for every Nevada kid. And, No. New. Taxes…because that's just common sense. Look, I know it's tough out there, but I'll keep working to help your family every day.
Companies can't be forced by politicians to cut prices, but during skyrocketing inflation caused by massive government spending, companies are forced to raise prices. As reported by The Globe, according to numerous Democratic economists, President Biden's $1.9 trillion American Rescue Plan (ARP) contributed as much as three points to inflation.
During the pandemic, Governor Sisolak forcefully closed all "non-essential" businesses causing more than 35 percent of small businesses in Nevada to close permanently.  Less competition lends to less competitive pricing and less tax revenue for Sisolak's spending spree.
This ad comes on the heels of "El Plan", an ad released in Spanish, in which the governor pledges "a home for every Nevadan" and repeats "No nuevo impuestos. No!" (No new taxes. No!).
With the election less than 100 days away, the Governor won't have time, or the legislature, to raise taxes. But, due to his massive spending spree of the $6.7 billion Nevada received from the Biden Administration's America Rescue Plan, compounded by the $740 billion Inflation Reduction Act, new taxes are on the horizon for every Nevadan. One doesn't need an economics degree to come to that conclusion, that's just common sense.
"Sisolak blaming Joe Biden's inflation on Nevada's business owners is as tone deaf as it gets," said RGA Spokeswoman Maddie Anderson. "Sisolak made sure to decimate small businesses and the livelihoods of hardworking Nevada families during the pandemic, and now he's twisting the knife. If Sisolak really cares about skyrocketing prices, he should have a conversation with the President who endorsed him."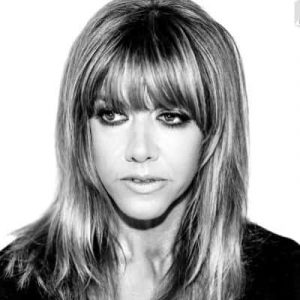 Latest posts by Megan Barth
(see all)