Nevada Democrats Unanimously Support The 'Inflation Reduction Act'
Vulnerable Dems claim bill will reduce inflation and solve a myriad of economic and climate issues
By Megan Barth, August 8, 2022 12:39 pm
Over the weekend, Senate Democrats unanimously voted to pass the "Inflation Reduction Act" with Vice President Kamala Harris delivering the tie-breaking vote.
Prior to this Democratic legislative victory, Sen. Cortez Masto had only mentioned inflation once back in March 2020.
During a fundraiser last year,  Rep. Susie Lee stated,  "I acknowledge that things are getting expensive, but I'm not going to apologize for it."
With less than 100 day to the midterms, vulnerable Nevada Democrats have crafted new talking points about inflation while proudly claiming that their passage of a $740 billion dollar spending and taxation bill, aided by the addition of 87,000 new IRS agents, will not only reduce inflation but solve a myriad of economic and climate issues.
The Twittersphere was ablaze with their inflation-fighting fervor:
Today, I voted to pass the Inflation Reduction Act. This is a major victory for hardworking Nevadans that will lower prescription drug and health care costs, fight inflation, cut the deficit, combat drought, and create clean-energy jobs in Nevada.

— Senator Cortez Masto (@SenCortezMasto) August 7, 2022
The #InflationReductionAct is not only the single biggest climate investment in US history; it combats inflation by reducing the deficit and lowers health care and energy costs for families.

All while closing tax loopholes that allow allow many to avoid paying their fair share. pic.twitter.com/KSWg9NAxPT

— Rep. Steven Horsford (@RepHorsford) August 7, 2022
The #InflationReductionAct will lower the cost of prescription drugs and health care, combat inflation, and help us fight the climate crisis.

I'm looking forward to voting for this pivotal piece of legislation this week to deliver critical relief to hardworking Nevadans.

— Susie Lee (@SusieLeeNV) August 7, 2022
🚨BREAKING🚨 @SenateDems have passed the #InflationReductionAct. This bill takes bold action to bring down kitchen table costs – from health care premiums to prescription drug costs to energy prices – while closing tax loopholes and paying down the deficit.https://t.co/WkDtLvAacf

— Dina Titus (@repdinatitus) August 7, 2022
Prior to this legislative victory lap, Rep. Titus claimed there are multiple definitions of a recession:
Changing the definition of "recession" during a recession is politically risky as polling is showing that a majority of Nevadans disapprove of Biden's handling of the economy:
NEW: @Civiqs / 08/07

Biden Job Approval
Approve 33%
Disapprove 56%

Independents
Approve 21%
Disapprove 65%

Georgia: 27-60
Arizona: 29-61
Nevada: 31-59
Pennsylvania: 33-56
New Mexico: 33-56
Michigan: 34-56
Wisconsin: 34-56
New Hampshire: 34-52https://t.co/aNSbAOfokX pic.twitter.com/HIx32TEByG

— InteractivePolls (@IAPolls2022) August 8, 2022
As reported by The Globe, according to numerous Democratic economists, President Biden's $1.9 trillion American Rescue Plan (ARP) contributed as much as three points to inflation.
Marc Goldwein of the Committee for a Responsible Federal Budget stated, "We put gasoline on the fire. That's basically what the ARP did. It was almost written as if we didn't just pass a trillion-dollar stimulus in December."
In February 2022, President Clinton and Obama's key economic advisor, Larry Summers, said ARP was "a serious error" that "set the stage for the inflation."
In November 2021, Obama economic advisor Steven Rattner warned Democrats about inflation and said that the American Rescue plan has "contributed materially to today's inflation levels" and called the $1.9 trillion spending plan the "original sin." "The original sin was the $1.9 trillion American Rescue Plan, passed in March. The bill — almost completely unfunded — sought to counter the effects of the Covid pandemic by focusing on demand-side stimulus rather than on investment. That has contributed materially to today's inflation levels."
How will another $740 billion of spending in the "Inflation Reduction Act" reduce inflation from the current national average of 9.1 percent to the Federal Reserve target of two to three percent that consumers enjoyed for 40 years? Borrowing from Titus and her fellow Democratic colleagues, that would depend on what the definition of inflation is.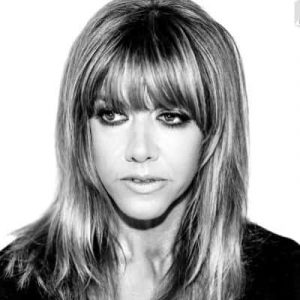 Latest posts by Megan Barth
(see all)