Nevada Ranks Fifth Highest in Grocery Expenditures
Only Hawaii, Alaska, New York and Massachusetts ranked higher in grocery costs
By Megan Barth, July 19, 2022 7:27 am
As Nevadans continue to battle 14.9 percent inflation, one of the highest inflation rates in the country, The Las Vegas Review Journal reports that Nevadans rank fifth highest in how much they are spending on groceries.
According to the report:
On average, Nevadans spend $8,107 every year on groceries, putting the Silver State in the No. 5 spot, according to job search service Lensa.
Hawaii, Alaska, New York and Massachusetts ranked as the top four for the most grocery expenditures at $11,554, $9,710, $8,656 and $8,561, respectively. The five lowest states on the list were Michigan, Texas, Idaho, Indiana and Arkansas.
The article also notes that Nevada was number eleven for the least affordable place to live in the country while the top three spots went to Hawaii, Oregon and Maine. In May 2022, The Globe reported that the annualized cost of inflation per Nevada household was $8,231. In just a few short months, the "invisible tax" of inflation has risen $1,432. To put that into a clearer financial perspective, the average rental cost of an apartment in Las Vegas is $1,471. Affordable housing becomes less affordable when the invisible tax consumes a month's rent.
A recent report released by the United States Congressional Joint Economic Committee shows prices increasing 14.9 percent from January 2021 to June 2022 in Nevada, costing the average Nevada household $805 last month alone.
Even if prices stop increasing altogether, the inflation that has already occurred will cost the average Nevada household $9,663 over the next 12 months. The increase in monthly costs for average Nevada households are as follows: Food: $85; Shelter: $132; Transportation: $369; Energy: $215.
Nevadans are also paying record high gas prices at the pump. According to AAA, the average price of a gallon of gas has reached $5.30. One year ago, the average was $3.83.
"Nevadans can't catch a break, whether it's record high inflation or gas prices, Democratic leadership in Carson City has certainly failed hard working Nevadans," said RSLC Deputy Communications Director Mason Di Palma. "Nevada Democrats seem perfectly content with supporting the failed Biden administration despite the president having a 57% disapproval rating in the state. It's no wonder Nevada Republicans have momentum right now because Nevadans are making their voices heard pushing back against the radical Democrat agenda."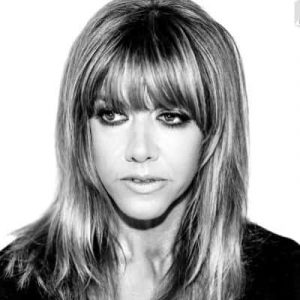 Latest posts by Megan Barth
(see all)