Joey Gilbert Files Lawsuit Contesting NV Gubernatorial Primary Election
Gilbert alleges to have won nomination by more than 50,000 votes
By Megan Barth, July 18, 2022 12:12 pm
Last Friday, candidate for Nevada Governor Joey Gilbert, represented by attorney Craig Mueller, filed a lawsuit contesting the Nevada gubernatorial primary election. The defendants named in the suit are Governor Steve Sisolak, Secretary of State Barbara Cegavske, Sheriff Joe Lombardo, GOP nominee for Nevada governor, Clark County Registrar Joe Gloria, Clark County Commissioner Chairman Jim Gibson, Washoe County Commissioner Chairman Vaughn Hartung, and  Washoe County Registrar Deanna Spikula.
GILBERT.PLD.220713.STATEMENT OF CONTEST FINAL1 (1) (1)

The lawsuit alleges that the outcome of the June Primary election was mathematically and geometrically impossible and further claims that Gilbert won the primary by more than 50,000 votes. The lawsuit further demands that the plaintiffs provide the electronic voting machines used statewide for a forensic analysis.
Gilbert supporter Robert Beadles told The Globe: "We have clear and convincing mathematical certainty that Joey Gilbert won the 2022 gubernatorial primary. It was an algorithm used within the voting infrastructure to achieve a predetermined outcome for Lombardo. A simple straw poll or caucus has proved over and over again Gilbert is the people's choice. Showing the algorithm which was used to rob the people and Gilbert will solidify this fact for all with 100% certainty. 2+2=4 not 58."
As reported by The Globe, Gilbert claimed to have irrefutable proof that the election was stolen and refused to concede the primary election after vote counts show he lost the race to Clark County Sheriff Joe Lombardo. Gilbert received 27.6 percent of the vote and swept the majority of rural counties. Lombardo received 38.4 percent of the vote, winning both Washoe and Clark county. Those two counties comprise more than 87 percent of the state's active registered voters. A recount was conducted that did not change the outcome of June's primary.
The Globe has a copy of the 200 pages of the exhibits and documented evidence but cannot publish due to the private information of expert witnesses contained within.
Per Nevada statute, the court must hear the case within 10 days of filing. This is developing story.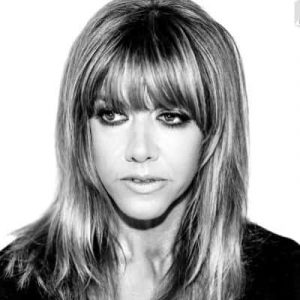 Latest posts by Megan Barth
(see all)