EXCLUSIVE: Anti-Cop Activist Threatens To Protest Sigal Chattah's Fundraiser
Desiree Smith has a history of public protests leading to arrests and violence
By Megan Barth, July 19, 2022 12:26 pm
UPDATE (7-20-22, 4 pm): This story has been updated to include comment from the general manager of Piero's restaurant.
The following text message was leaked to The Globe from a source. The text message is from a "D. Smith" who cited The Globe's exclusive story on BLM activist Judge Erika Ballou. The sender then verbally promised, in a subsequent phone call, to protest a fundraising event at Piero's restaurant in Las Vegas for GOP nominee for Attorney General, Sigal Chattah.
Piero's, a family owned Italian restaurant since 1982, was the target of protests when they hosted a fundraiser for Clark County District Attorney Steve Wolfson. More Than A Hashtag, which staged the Wolfson protest, posted the video of the Wolfson protest on their facebook page.
In the video, one of the protestors is Desiree "Iyika," which The Globe identified through a hashtag tattoo on her forearm, jewelry and physical characteristics.
According to Iyika's comments on her facebook page,  she has at least two arrests and trials pending in the Clark County Court System for obstruction of justice.
A closer look at Iyika's facebook page shows that Iyika pronounces her name as Desiree Smith (D. Smith) and a simple open source search of her name lists her as the founder of More Than A Hashtag.
Notable Nevada Democratic politicians have supported her events, including Assemblyman Edgar Flores (AD-28) and former assemblyman and attorney Ozzie Fumo.
Assemblyman Flores is running for State Senate District 2 and The Globe has reached out to him for a comment.
Due to the anti-cop sentiment and history of this organization, Sigal Chattah has canceled her fundraiser, telling The Globe: "As a Yemenite Jew and a woman of color, I am baffled that my Black life doesn't matter. I shouldn't have to have police presence at a fundraiser. This all goes back to anti-police sentiment that  Attorney General Aaron Ford has perpetuated throughout his administration. My support for law enforcement will not waiver. These domestic terrorist organizations thrive on silencing dissent through violent actions by interfering with peoples' first amendment right to peacefully assemble and campaign. They are purposefully obstructing Nevadan's support for a strong law and order candidate. I am cancelling the event because I don't want to compromise a family business or the safety of their patrons and staff."
After this story was published, the general manager of Piero's, Evan Glusman, reached out to add some color to the establishment's plans going forward.
"We want to be a restaurant for everyone. We do not do fundraisers anymore and haven't since last November. Sigal's fundraiser was scheduled by mistake due to miscommunication. The fundraiser was not cancelled due to any threats we had received. We have always supported Nevadans from all walks of life and political backgrounds. However, politics is too polarizing now."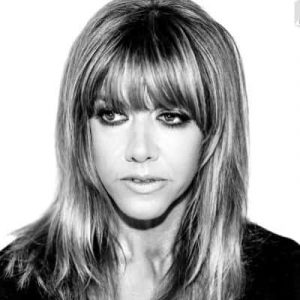 Latest posts by Megan Barth
(see all)