Nevada Dems Flee To The GOP
Three times as many Dems have switched to the GOP
By Megan Barth, August 3, 2022 2:14 pm
When Jon Ralston of the Nevada Independent is not cheering on and providing cover for Nevada Democrats, or libeling us as a "propaganda outlet", he provides a monthly update on the Democratic bloodbath found in the voter registration rolls–a trend he refers to as "ominous."
According to his latest analysis of the last three months:
Democrat to Republican: 589 (3,373)

Republican to Democrat: 294 (1,004)

Democrat to nonpartisan: 1,257 (2,590)

Republican to nonpartisan: 698 (1,424)

NP to Democrat: 1,683 (5,356)

NP to GOP: 1,344 (9,055)
As reported by The Globe, Nevada saw an increase of 16,905 active registered voters from May to June, according to data provided by the Nevada Secretary of State. Of those new registrations, Republicans accounted for 12,138—72 percent of all newly registered voters.
Interactive Polls reports the Nevada GOP has a net, two-year gain of 36,035 new voters. According to the data ,one-third of these voters registered in May to June of this year.
Voter Registration NET DIFFERENCE since 2020 Election (as of July 12, 2022)

✅ FLORIDA: GOP +332,772

✅ PENNSYLVANIA: GOP +145,849

✅ NORTH CAROLINA: GOP +110,405

✅ NEVADA: GOP +36,035

✅ ARIZONA: GOP +18,545

— InteractivePolls (@IAPolls2022) July 12, 2022
Although Democrats still lead in state-wide voter registration, that margin has shriveled to under three percent. A lead that Ralston refers to as "unprecedented since the Reagan era."
Nevada is trending along with the rest of the country. The Associated Press (AP) reports that more than one million voters switched their party affiliation to Republican with the most notable demographic shift coming from the suburban swing voters who favored Biden in 2020. According to their data analysis, record inflation, gas prices and fears that the country is headed the wrong direction are causing a mass exodus to the GOP.
This mass exodus to the GOP, according to numerous polls, is a direct consequence of the Biden economy, soaring inflation, and gas prices. In the past month, inflation hit its highest rate in forty years, soaring to 9.1 percent. However, Nevada households are hit the hardest.
A recent report released by the United States Congressional Joint Economic Committee shows prices increasing 14.9 percent from January 2021 to June 2022 in Nevada, costing the average Nevada household $805 last month alone.
Even if prices stop increasing altogether, the inflation that has already occurred will cost the average Nevada household $9,663 over the next 12 months.
Adding to the Democratic dread is the migration of Hispanics to the Republican party.
As reported by The Globe, 70 percent of Hispanics disapprove of Joe Biden and many are saying "adios" to the Democratic party. A shocking poll released by Quinnipiac last week has shifted the Democratic chorus from "Si Se Puede" to "Ay Dios Mio" as Biden's favorability among Hispanics has plummeted from 40 percent in October 2021 to an uncharted 19 percent.
Within that poll, 62 percent of Hispanics disapprove of Democrats, 41 percent are concerned about inflation, 73 percent think the country is worse off than it was a year ago and only 9 percent of Hispanics consider abortion an urgent issue.
In response to this mass exodus, Democrats are admitting they are "out of touch" while telling Hispanics to "calm down!" Maybe Ralston should heed their advice and calm down, but in any recovery, admittance is always the first step to acceptance.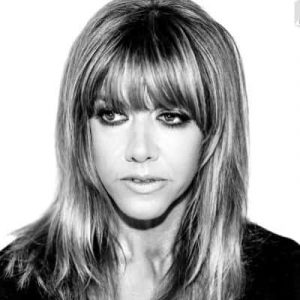 Latest posts by Megan Barth
(see all)