¡Qué Lástima! 70 Percent of Hispanics Disapprove of Joe Biden
73 percent think the country is worse off than it was a year ago
By Megan Barth, July 21, 2022 5:35 pm
Perhaps it was Dr. Jill Biden comparing Hispanics to breakfast tacos. Or maybe "it's the economy, stupid." Regardless of the cause, Hispanics are running from Joe Biden and the Democratic Party. A shocking poll released by Quinnipiac this week has shifted the Democratic chorus from "Si Se Puede" to "Ay Dios Mio" as Biden's favorability among Hispanics has plummeted from 40 percent in October 2021 to an uncharted 19 percent in July 2022.
Within that poll, 62 percent of Hispanics disapprove of Democrats, 41 percent are concerned about inflation, 73 percent think the country is worse off than it was a year ago and only 9 percent of Hispanics consider abortion an urgent issue.
In Nevada, the numbers provided by Civiqs are equally dreadful.
Last spring, the NRSC released the Hispanic Battleground Survey which found that Hispanic voters largely reject the pillars of the Democrats' agenda heading into the midterm elections.
The Globe has extensively reported similar findings. Due to the Democratic party's hard shift to the Left, Biden's economy, and Governor Sisolak's pandemic lockdowns, working class and Hispanic voters have been fleeing the Democrat party en masse. In a recent poll, over 20% of Hispanics remain undecided on reelecting the "first Latina" Senator Catherine Cortez Masto in a head-to-head race against her GOP challenger Adam Laxalt.
In response to the Civiqs data, Laxalt took a swipe at his Democratic opponent:
As much as Democrats like my opponent @CortezMasto want to distract Nevadans from her party's failed leadership, the numbers below paint the real picture of where voters stand ⬇️ https://t.co/9SpqwG8NZs

— Adam Paul Laxalt (@AdamLaxalt) July 21, 2022
The distraction, Laxalt mentions, can be found on Sen. Cortez Masto's Twitter profile as she has made abortion the centerpiece of her campaign. In fact, the last time Cortez Masto mentioned the word inflation was March 2020.
I'm pro-choice and proud of it.

— Catherine Cortez Masto (@CortezMasto) July 20, 2022
Although abortion is codified into Nevada law and cannot be banned without a ballot initiative, Cortez Masto seemingly ignores inflation…and her fellow Latinos in Nevada.
Inflation in the Silver State has now climbed to 14.9 percent. Even if prices stop increasing altogether, the inflation that has already occurred will cost the average Nevada household $9,663 over the next 12 months. Nevada ranks the fifth most expensive state in grocery expenditures and 11th in housing affordability.
The Hispanic discontent with Democrats and the economy, as outlined in these polls, should come as no surprise. But, what may come as a surprise is if this once-solid blue bloc of the Democratic party says "Adios" to the first Latina senator in November.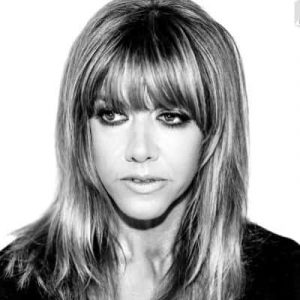 Latest posts by Megan Barth
(see all)