Governor Sisolak Boasts He Has 'Lowered the Cost of Living for Nevadans'
Touts universal free lunch to address rising grocery bills
By Megan Barth, July 21, 2022 10:26 am
Somewhere amid the gothic architecture on the University of Chicago campus, Milton Friedman's derisive laughter could be heard reverberating. "Free lunch? Gov. Sisolak, there's no such thing."
In a small roundtable of selected press yesterday, Gov. Steve Sisolak provided an update on the State of the State that he delivered from Allegiant Stadium in February. At that time, The Globe reported:
Governor Sisolak outlined numerous ways to spend billions of taxpayer dollars in order to fix the many problems the state has suffered during his administration. Naming the address "Nevada on the Move," many were wondering who was moving, where they were going, how they were going to get there, and to where, exactly?

Sisolak answered those questions by outlining a spending spree of the once-in-a-lifetime $6.7 billion federal tax dollars the state received from the American Rescue Plan. At a time of historic inflation, spending billions of taxpayer dollars on growing government and dependency would be the last action any reasonable economist would advise.

Sisolak took a thinly-veiled swipe at the federal government for inflation–signaling that vulnerable Democrats are distancing themselves from the under-water Biden administration, yet then proposed a wide variety of government programs, committees, and taxpayer funded hand-outs to help struggling Nevadans.
Yesterday's update included his massive spending of federal dollars to address affordable housing, behavioral health, subsidized child care, universal free school lunch, infrastructure, and environmental justice; yet, he claims in the following tweet his administration "has helped lower the cost of living for Nevadans."
Since my State of the State Address earlier this year, it's clear to see that Nevada is on the move – we have made progress on every single promise made. I'm proud of the work that's been done in the last six months to help lower the cost of living for Nevadans.

— Governor Sisolak (@GovSisolak) July 19, 2022
To ensure no child has to worry about paying for meals at school, or going hungry, we've invested $75 million to provide universal free school meals for all Nevada public schools for the 2022-23 school year. https://t.co/HOh4HrF4z2.

— Governor Sisolak (@GovSisolak) July 19, 2022
Although Governor Sisolak touts hand outs and "investments" as solutions to lower costs, he did express to those in the press that housing affordability is an "issue for young people."
On the topic of housing affordability, Sisolak says that he does not have plans to call a special session for that or another issue.

Sisolak pointed to housing affordability as an issue for younger people in particular.

— Sean Golonka (@s_golonka) July 19, 2022
As we have extensively reported, inflation is an invisible tax that affects all ages, races, and incomes and is hitting Nevada households the hardest.
A recent report released by the United States Congressional Joint Economic Committee shows prices increasing 14.9 percent from January 2021 to June 2022 in Nevada, costing the average Nevada household $805 last month alone.
Even if prices stop increasing altogether, the inflation that has already occurred will cost the average Nevada household $9,663 over the next 12 months. The increase in monthly costs for average Nevada households are as follows: Food: $85; Shelter: $132; Transportation: $369; Energy: $215.
In May 2022, The Globe reported that the annualized cost of inflation per Nevada household was $8,231. In just a few short months, the "invisible tax" of inflation has risen $1,432. To put that into a clearer financial perspective, the average rental cost of an apartment in Las Vegas is $1,471. Affordable housing becomes less affordable when the invisible tax consumes a month's rent.
In regards to an economic recession, Sisolak said "economists are on the opposite side of this on whether we're going to go into a recession or not" and added that the state is in a good position to deal with a potential recession.
"The economy is coming back very very strong," he said. "We are at pre-pandemic levels when it comes to the economy. We have a budget surplus going into the next session. It's yet to be seen how big that budget surplus will be."
Sisolak on the possibility of a recession: He says the Fed was slow to act and notes that the Fed is now acting aggressively with interest rate hikes.

But as he plays down recession concerns, he notes that he is more worried about small businesses than the hospitality industry.

— Sean Golonka (@s_golonka) July 19, 2022
In the wake of Sisolak's shutdowns, small businesses were forced into bankruptcy. The National Bureau of Economic Research gave Nevada a "D" rating for its economic response to COVID, while Politico ranked Nevada as having the second-worst pandemic response in the entire country.
According to the Pahrump Valley Times:
Some 270,000 small businesses were operating in Nevada in 2019, with small businesses employing roughly 40 percent of the state's workforce, a federal report said. During the pandemic, more than 35 percent of those businesses shuttered their doors for good, according to Lt. Gov. Lisa Cano Burkhead.
Nevadans now face the highest gas prices and highest grocery expenditures in the country. Addressing these issues, Sisolak stated, "There is nothing I can do as governor as it relates to fuel prices or groceries," Sisolak said. "People ask me that question all the time, but unfortunately there is nothing we can do."
GOP challenger Sheriff Joe Lombardo issued this statement: "Steve Sisolak choosing to brag about his accomplishments over the past six months only shows how out of touch he really is. Across the state, Nevadans are struggling to pay rent, buy groceries, and get school supplies, all while Steve Sisolak has the audacity to brag about all that he and Joe Biden have done in Nevada. No matter what Steve Sisolak tries to say, Nevadans know they're paying the price of Steve Sisolak and Joe Biden's failed leadership."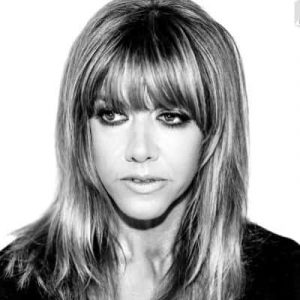 Latest posts by Megan Barth
(see all)