93 Percent Of Sen. Cortez Masto's Donors Are from Out of State
New Yorkers and Californians have contributed $5.7 million to campaign coffers
By Megan Barth, July 20, 2022 4:00 pm
According to FEC records, 93 percent of Sen. Catherine Cortez Masto's individual donors are from out of state, with the highest concentration of donors from California and New York. In 2021, out-of-state donors accounted for 79 percent of Cortez Masto's total.
For the recent filing period ending  June 30, 2022, the total amount of individual donations amounted to $1,924,783.38 . The DC-Maryland-Virginia (DMV) area donors surpassed Nevada donations to the senator totaling $203,796.66. Nearly 50% of her second quarter donors listed their occupations as "unemployed."
Leading the PAC donations are the usual suspects: progressive groups focused on abortion and voting rights and unions. Big tobacco Altria maxed out their contribution as did the National Education Association, who, when not advocating for school shutdowns, have made recent headlines when they contacted the Department of Justice to identify and label parents as domestic terrorists if parents vocally opposed school shutdowns, universal masking, forced vaccination and transgender, racially biased education in elementary schools.
Based on the recently reported numbers, the Masto campaign's latest haul leaves her with nearly $10 million cash on hand compared to GOP challenger Adam Laxalt's $2.2 million cash on hand. When comparing out-of-state donations between the two candidates, California and New York donors have given $5.7 million to Masto, whereas Nevadans have put their money behind Laxalt.
This influx of out-of-state cash comes amid polling showing Cortez Masto within the margin of defeat. The Cook Political Report has shifted its rating for Nevada's Senate Race from 'Leans Democrat' to 'Toss-up' and has labeled Cortez Masto as the "#1 endangered incumbent." As the first Latina Senator, Cortez Masto has her work cut out for her in a growing electorate, an inflationary, recessive economy, and her unwavering support of Joe Biden's tax and spend policies.
As reported by The Globe, 60 percent of Nevadans disapprove of Joe Biden. As Biden free falls, he drags his vulnerable colleagues down with him. Cortez Masto may have a $10 million buoy to keep her afloat, but in this economy, Nevadans don't have the lifeline of out-of-state donors to cover the additional tax of $10,000 a year per household due to Bidenflation.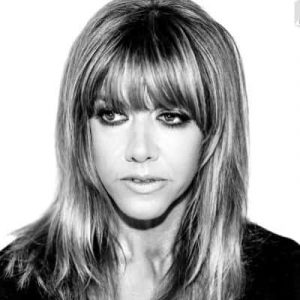 Latest posts by Megan Barth
(see all)