April Becker Lands NAPO Endorsement
The National Association of Police Organizations throws support behind GOP nominee for CD-3
By Megan Barth, August 3, 2022 12:34 pm
The National Association of Police Organizations, representing more than 1,000 police associations and over 241,000 officers has endorsed GOP nominee April Becker running against Democratic incumbent Susie Lee in Congressional District 3 (CD-3). The endorsement is upon the recommendation and endorsement of their member organization, the Las Vegas Police Protective Association and states, "NAPO is pleased to support your campaign and is confident you will continue your strong support of the law enforcement community in Congress."
NAPO Endorsement April Becker for Congress_NV

This endorsement comes on the heels of yet another police union endorsement for Becker from the Public Safety Alliance of Nevada (PSAN).
As reported by The Globe, the PSAN is an organization representing nearly 100 law enforcement organizations and 10,000 officers throughout Nevada and has backed Democratic lawmakers in Nevada three-to-one in the last 2020 election cycle.
However, following the 2020 Black Lives Matter (BLM) riots and calls to defund the police by the Democratic Party in Nevada and around the country, law enforcement groups like the PSAN have been on the defense fighting laws and fighting Democrats' anti-police rhetoric.
As crime continues to rise throughout Nevada, a result of Democratic legislation, a porous border, and an inflationary economy, polls continue to show that crime is a concern of a cross-section of voters.
In a recent poll published by NewsNation, "In May, 16% of voters said they felt less safe than they did three months ago. In July, that number jumped to 31%. Eighty-seven percent of registered voters revealed that crime is either somewhat or very important to their decision in who to vote for".  Additionally, "voters say they trust the Republican Party more to handle crime (43%) than their Democratic colleagues (35%)."
In the latest general election poll of CD-3, Becker leads Lee by two points. Most notable is the six-point lead Becker has with Hispanic voters. As reported by The Globe, Nevada's Latino population has been steadily shifting toward Republican candidates and conservative messaging.
NV-03 General Election poll:

(R) April Becker 46% (+2)
(D) Susie Lee 44%

Hispanics:
(R) April Becker 48% (+6)
(D) Susie Lee 42%

06/20-23 / RNC (R) / Moe: +-4.9%https://t.co/yqIIsFsM4x

— InteractivePolls (@IAPolls2022) June 28, 2022
April Becker told The Globe: "I'm honored to have the endorsement of the National Association of Police Organizations. This group represents more than 1,000 police associations nationwide and over 241,000 officers. Once elected, I will ensure all our men and women in uniform have the resources and support to do their job safely. This is in stark contrast to Susie Lee, who is supported by defund the police radicals and fought for soft on crime policies that make our neighborhoods less safe."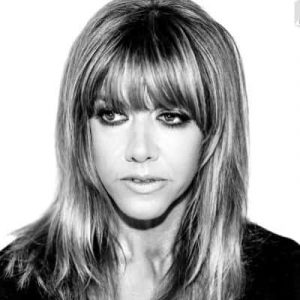 Latest posts by Megan Barth
(see all)