Democrats to Hispanics: 'Calm Down!'
DCCC admits 'Democrats seem out of touch'
By Megan Barth, July 29, 2022 12:04 pm
As reported by The Globe, 70 percent of Hispanics disapprove of Joe Biden and many are saying "adios" to the Democratic party.  A shocking poll released by Quinnipiac last week has shifted the Democratic chorus from "Si Se Puede" to "Ay Dios Mio" as Biden's favorability among Hispanics has plummeted from 40 percent in October 2021 to an uncharted 19 percent.
Within that poll, 62 percent of Hispanics disapprove of Democrats, 41 percent are concerned about inflation, 73 percent think the country is worse off than it was a year ago and only 9 percent of Hispanics consider abortion an urgent issue.
Inflation in the Silver State has now climbed to 14.9 percent. Even if prices stop increasing altogether, the inflation that has already occurred will cost the average Nevada household $9,663 over the next 12 months. Nevada ranks the fifth most expensive state in grocery expenditures and 11th in housing affordability.
So what is Democratic party's answer to their suffering and once-reliable Hispanic base? Calm down!
The Democrat Congressional Campaign Committee (DCCC) released a new series of radio ads telling Hispanics in Arizona, Texas, Nevada and New Mexico to 'Calmate!" or "Calm Down!" and even admits that "Democrats seem so out of touch."
A portion of one ad:
Speaking of being out of touch, earlier this month Jill Biden compared the Hispanic community to breakfast tacos at a "LatinX IncluXion" luncheon. Yet, polling shows that the progressive term 'Latinx,' created by Democrats to include 'gender neutral' hispanics, is also not polling well.
As reported by CNN, a Gallup polls finds that only 4% of Hispanics prefer the term "Latinx."
The findings from Gallup are consistent with another survey by the Pew Research Center from 2020, where researchers found that only one in four Hispanic or Latino adults had even heard of the term "Latinx." Only 3% of them used it to describe themselves.

The term "Latinx" was originally intended to be used for folks who fall outside the male/female gender binary, and may not want to identify as "Latino" or "Latina." Since 2016, the term has grown in popularity online, but it has also been criticized. Though the term may make immediate sense to anyone who speaks English, the "x" replacement doesn't really translate in Spanish, something that's been pointed out as early as 2015.
Last spring, the National Republican Senatorial Committee (NRSC) released the Hispanic Battleground Survey, which found that Hispanic voters largely reject the pillars of the Democrats' agenda heading into the midterm elections and the NRSC and the Nevada GOP (NVGOP) launched Operation Vamos!, a seven-figure investment in Hispanic field and communications program that will enable the NRSC and the NVGOP to share the Republican message with voters in Nevada for the midterm election. The party is hoping to build on the momentum of Representative Mayra Flores, who flipped a seat long-held by Democrats in a Texas special election and is among several Republican Latinas in the Lone Star State looking to remake the face of the GOP, a phenomenon so frightening to the communications arm of the Democratic Party that its official organ ran a story earlier this month headlined "The Rise of the Far-Right Latina."
Republican National Committee Spokesperson Hallie Balch released this statement: "Democrats' offensive ads instructing Hispanic voters to 'Calmate!' and 'Don't worry so much' about inflation, gas prices and the cost of living prove how 'out of touch' Democrats are. Democrats' Hispanic "outreach"  leaves little mystery as to why Hispanics are abandoning the Democrat Party."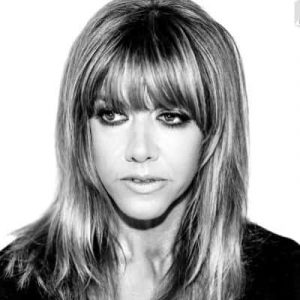 Latest posts by Megan Barth
(see all)