The Fuentes Family of Nye County Fight The Feds
The fight over water rights ends tomorrow for the Fuentes family
By Megan Barth, July 29, 2022 1:51 pm
For over a decade, Victor Fuentes, a Cuban immigrant and Nevada land owner, has been sparring with the U.S. Department of Fish and Wildfish over water and land rights in a rural area of Nye County.
37 years ago, Fuentes fled Castro's Cuba, was granted asylum, and was moved by the federal government to Las Vegas. About 14 years years later, he and his wife purchased 40 acres of land 90 miles NW of Las Vegas in Ash Meadows and started Patch of Heaven Christian Camp, a retreat for abused women and children that featured a baptismal pond.
Ash Meadows National Wildlife Refuge is known for its clear blue water and springs that form randomly throughout the area. The water is also home to the Speckled Dace, or Amargosa Pup Fish, an endangered species. Their presence caused the U.S. Department of Fish and Wildfish to dam off and reroute the water from the Fuentes property in 2010. However, in 2017 a federal judge ordered the department to return the water to the Fuentes family, but did not specify that the Department remove the Carson Slough.
Instead, according to our source close to the Fuentes Family, the Department of Fish and Wildlife used one inch pipes and a tank to return the water, which, when it rains, causes massive flooding and damage to their acreage and has resulted in hundred of thousands of dollars in flood damage and lost acreage and, needless to say, dead Pup fish.
As reported by the Pahrumph Valley Times:
"In 2010, Fish and Wildlife illegally and unlawfully diverted the water from my property, of which I have the senior vested water right," Fuentes told Nye County commissioners and the public at the board's July 19 meeting. "They should not touch my water, they should not touch the Carson Slough."
Fuentes explained that after the waterway was altered, causing it to bypass the 40 acres that make up the Patch of Heaven Christian Camp inside the Ash Meadows National Wildlife Refuge, he took legal action that resulted in the Nevada State Engineer's Office ordering the U.S. Fish and Wildlife Service to restore the water. That order was issued in 2017 and should have been the end of the matter but, as Fuentes said, it wasn't. To this day, he still does not have the water to which he is entitled and he is now completely fed up.
Fuentes' wife Annette told the Pahrump Valley Times that the plan is to reopen the Carson Slough using tractor equipment this Saturday morning, July 30."
The Board of County Commissioners and Nye County Sheriff Sharon Wehrly and her deputies will be there at 7 am tomorrow to support the Fuentes family. The Sheriff, according to our source, has promised to keep the Feds off of the Fuentes' land.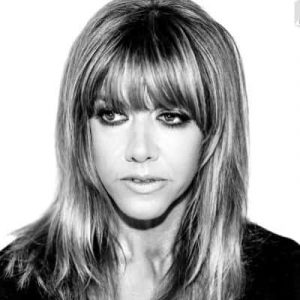 Latest posts by Megan Barth
(see all)