Thousands Of Teaching Jobs Remain Unfilled in Nevada
Gov. Sisolak claims he 'is going to fight like hell for the future our children deserve'
By Megan Barth, August 8, 2022 2:04 pm
As reported by The Washington Examiner, 3,000 teaching jobs remain unfilled across Nevada's 17 school districts as many schools return to the classroom today.
According to the report:
"We don't have teachers for the classrooms, and I'm worried about lunch workers who aren't going to be there to serve our kids meals that they need and have missed throughout the summer," Dawn Etcheverry, president of the Nevada State Education Association, told ABC News. "And in our second-largest district, we don't have bus drivers to start the school year. So kids will already go on a rotation of one week without a bus driver every four weeks."

The staffing shortages are forcing schools to make tough decisions, including increasing class sizes.

"It's hard to spend time one on one teaching a child how to do a fingering on a recorder when you've got 40 sitting in your classroom," said Etcheverry, who is a music teacher. "Or let's talk about a geometry teacher in a high school who now has 48 kids and they're trying to read all the proofs."

Clark County School District, which has about 320,000 students enrolled, has raised its teacher salary by $7,000 and provided $4,000 relocation bonuses to attract educators from other districts or out of state, the Washington Post reported.
One of the many reasons for teacher shortages may also be due to the violence plaguing CCSD. According to a recent Channel 8 News report, there have been 5,350 incidents of violence reported on campuses this school year–66 of those incidents were sexual assaults. One of those sexual assaults, made national news:
A Las Vegas teenager has been accused of sexually assaulting, beating and choking his teacher after going to talk to her about his grades, police said.

Jonathan Eluterio Martinez Garcia, 16, was taken into custody Friday and hit with a slew of charges, including attempted murder, over the alleged attack, the Las Vegas Review-Journal reported.
In response this attack, the school was awarded $26 million in security upgrades. CCSD has also rolled out new security measures across the district which include personal panic buttons for staff, a single point of entry, drug-sniffing K-9's, and a no-phone policy during school hours.
Previously, Governor Sisolak boasted about his making education his priority:
When I was elected, I promised I would make education my priority.

That's what we did.

My administration:
🧑‍🏫gave our educators pay increases,
📚directed millions in funding to K-12 schools
🏫 secured funding for 13 news schools & are revitalizing 33 more! pic.twitter.com/pv2uyU6tFJ

— Steve Sisolak (@SteveSisolak) February 15, 2022
Now, Governor Sisolak claims he "is going to fight like hell for the future our children deserve."
I remember when my girls started their first day of preschool, I was so nervous and excited.

To all the parents getting ready to send their students back to school, know that I am going to fight like hell for the future our children deserve.

— Steve Sisolak (@SteveSisolak) August 8, 2022
Victor Joecks of the Las Vegas Review Journal noted:
Translated: I sure hope no one notices that Nevada education is worse now than it was four years ago. https://t.co/C8KrXpyih1

— Victor Joecks (@VictorJoecks) August 8, 2022
Any parent would be wise to ask why the Governor didn't fight like hell over the past four years to improve the state's failing education system.
As reported by the Globe, Nevada ranks 49th in the country in education outcomes, 47th in numeracy rate and literacy rate, 49th in drop out rate, 48th in master degrees, and last in the share of doctorate degrees in the nation. Nevada also ranks 46th in school systems which measures student access, school quality and student safety.
Recent test scores of Clark County School District's (CCSD) 3rd to 8th grade students, taken and published by Smart Balance Assessments, show that only 3.9 percent of Black students and 7.4 percent of Hispanic students were proficient in Math. In English, 11.2 percent of Black students and 15.7 percent of Hispanic students were proficient. Overall, only 20 percent of Clark County students tested proficient in English Language Arts. In Math, it was 11.5 percent.
It's no secret – I love visiting schools during lunchtime. Today is extra special. I'm at Tom Williams Elementary School in North Las Vegas, where I'm on milk duty. NV has invested $75 million to ensure all students have access to free meals in school this year. pic.twitter.com/TWlgDFEc65

— Governor Sisolak (@GovSisolak) August 8, 2022
As the Democratic Governor touts spending $75 million on "free meals", the failing math proficiency scores of the student body in Clark County are better understood. Somewhere amid the gothic architecture on the University of Chicago campus, Milton Friedman's derisive laughter could be heard reverberating. "Free lunch? Gov. Sisolak, there's no such thing."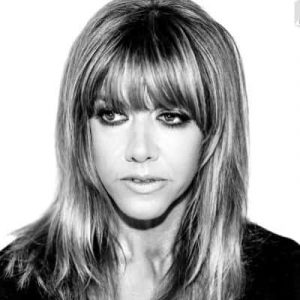 Latest posts by Megan Barth
(see all)