Democrats Seek To Flip Washoe County Commission
Dems claim flipping District 5 seat would relieve political tensions in the county
By Megan Barth, August 9, 2022 3:48 pm
As reported by The Globe, the Washoe County Commission race was a highly-charged political spectacle with rival PACs and lawsuits–one of which resulted in Commissioner Bob Lucey losing his effort to boot Republican rival Mike Clark from the ballot. In a surprise upset, Clark defeated Lucy and received 57 percent of the 11,665 votes cast in the primary.
During the primary, numerous reports emerged of Democratic PACs interfering in the Nevada primaries to defeat certain Republican challengers. But in a strange and suspicious twist, a Democratic Super PAC, Open Democracy, linked to and funded by Democrats, spent thousands of dollars in digital ads to boost two Republicans running for Washoe County Commission: Bob Lucey and Wendy Leonard.
Leonard lost the primary to Republican Commissioner Jeanne Herman who has served on the commission since 2014. Although Leonard was defeated, the commissioner's race remains a highly-charged political spectacle.
Leonard, a Republican funded by Democrats, is now supporting Herman's Democratic challenger Edwin Lyngar. If Lyngar defeats Herman in November, the Democrats would hold a 3-2 majority on the county commission.
According to the Nevada Current, "Leonard is supporting Lyngar because she believes he is a moderate Democrat whose thoughts don't always follow party lines" and claims Herman is an "obstructionist on the commission." However, a brief review of Lyngar's published writings, reveals Lyngar is anything but a moderate Democrat or a candidate who would relieve political tensions.
In one of his columns for The Reno Gazette Journal, Lyngar refers to the Nevada Freedom Caucus as "the obstructionist caucus" and demands that "Democrats should use every tool they have to excise crazy people from the body politic." He then asserts Republicans are evil. His Twitter profile is equally hyperbolic as he retweets diatribes from Twitter accounts like "Republicans are Fascist Scum".
At the risk of outting myself as a D&D dweeb, a friend sent a photoshop of me "casting fireball." Too fun to pass up! pic.twitter.com/5WGPijZ4Hr

— Edwin Lyngar (@Edwin_Lyngar) July 14, 2022
When not dweebing out to D&D and casting a fireball over undeveloped land, Lyngar has promised to expand development of affordable housing in District 5 which is comprised of rural, undeveloped land. With Leonard's help, Lyngar recently won support from Peter Lissner, a Reno developer and owner of Lifestyle Homes, who claims Lyngar favors "smart growth."
Speaking to the Nevada Current, Lyngar charges that both Republicans and Democrats "have sometimes demonized developers in this community," adding that he wants to prioritize business development in his district to be able to provide solutions for affordable housing.
"We need common sense solutions to build affordable housing," he adds, asking "Where will my children live if there is no development?"

"I want small homes, green buildings, xeriscape landscaping, I want to have all these things that we can do to make buildings environmentally friendly," Lyngar said. "I want to talk with developers and push them to make development sustainable," he adds.
In 2020, Democratic redistricting legislation, signed by Governor Steve Sisolak, created a Democratic advantage in District 5, and recent registration numbers show that the district is a swing district.
When the County Commissioners approved the redistricting map, Chairman Lucey stated: "This has come on the heels of the growth of our community. With growth we need to continue the balance of each commission district to ensure we have proper representation. Every Commissioner has a responsibility and duty to their public and their residents to ensure their issues are understood and addressed. We tried to provide a portion of the city and a portion of unincorporated county so there is a little bit of everything in each district."
Depending on the outcome of November's election, District 5 voters may get a little bit of everything in terms of development–at the risk of balanced representation–which, according to Leonard and Lyngar, is obstructionism.
The Globe has reached out to Commissioner Herman for comment and will provide an update if and when we receive a reply.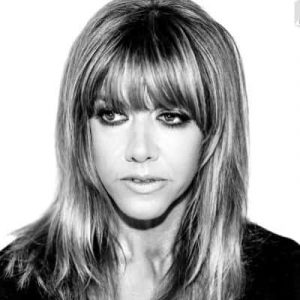 Latest posts by Megan Barth
(see all)