SOMOS PAC Spends Millions To Save Sen. Cortez Masto
Progressive PAC drops $4 million on digital and TV ad buys
By Megan Barth, May 18, 2022 10:51 am
Somos PAC, heavily funded by George Soros and Michael Bloomberg, describes itself as the "first progressive, centralized hub for research, messaging, training, and mobilization" for Latinos in critical battleground states. Nevada is critical for Democrats to maintain power in the Senate and the first Latina senator, Catherine Cortez Masto is, according to the Cook Political Report, the #1 most endangered incumbent." Masto's vulnerability has triggered Somos to invest a hefty $4 million in ads targeting her leading challenger, former Nevada Attorney General, Adam Laxalt.
Somos PAC is launching a $4 million statewide TV and digital buy that will run over the next two months in English/Spanish that will reintroduce Adam Laxalt's record of prioritizing greedy corporations and industries over working people in Nevada. #FueraLaxalt pic.twitter.com/sW1TiXo9BR

— Cecia Alvarado (@ceciaalvaradoNV) May 17, 2022
As reported by Politico:
A Latino voter mobilization group is launching a multimillion-dollar effort attacking Adam Laxalt, the GOP Senate front-runner to take on Nevada Democratic Sen. Catherine Cortez Masto.

Somos PAC plans to spend $4 million on a statewide TV and digital ad campaign targeting Latino voters as the group aims to keep the first and only Latina in the Senate in office. The ads, shared first with POLITICO, will air in both English and Spanish over the next two months.

The English and Spanish-language ads are centered around Latino Nevadans sharing why Laxalt is "not for us." In one of the ads, a Las Vegas-based Latino doctor talks about Laxalt's long-time opposition to the Affordable Care Act and how it is the "single most important type of insurance we have in the Latino community."

Another of the ads is centered around a Latina from Henderson, who talks in her kitchen about how the cost of living has gone up while Laxalt has looked out for big corporations and "not us." In one Spanish-language ad, a Las Vegas woman who is diabetic talks about how she has to choose between paying for her insulin or rent, followed by her saying she wishes Laxalt cared about her instead of the pharmaceutical industry's profits."
Somos is spending big in Nevada due to Biden's plummeting polls numbers which are hurting Democratic incumbents throughout the state like Cortez Masto. As the first Latina elected to the Senate, Cortez Masto is not only considered the "#1 endangered incumbent", but Roll Call recently named her "at most risk of defeat."
Cortez Masto may try to distance herself from Biden, but she cannot distance herself from "Bidenflation" which is hurting Nevada households the most.
In a report released by the United States Congressional Joint Economic Committee, prices increased 12.7 percent from January 2021 to April 2022 in Nevada, costing the average Nevada household $686 last month alone.
Even if prices stop increasing altogether, the inflation that has already occurred will cost the average Nevada household $8,231 over the next 12 months.
The increase in monthly costs for average Nevada households are as follows: Food: $70; Shelter: $113; Transportation: $306; Energy: $175.
This past week, Nevadan's are now paying record high gas prices at the pump. According to AAA, the average price of a gallon of gas has reached $5.20. One year ago, the average was $3.43.
Despite five years in the Senate and eight years as Nevada's attorney general, Cortez Masto also remains unknown by a broad swath of the Nevada electorate as a result of her longtime aversion to publicity, cautious political demeanor and Nevada's transient voters.
In a thoughtful piece on his Substack entitled The Democrat's Nevada Problem, Rey Tuxiera asks  "What do you get when you combine the Democrats' Hispanic voter problem with the Democrats' working class voter problem?" The author of The Optimistic Leftist, Teixeira concludes, "Something like the Democrats' Nevada problem."
Teixeira writes:
Despite rapid diversification, the Democratic margin in Presidential elections from 2008 to 2016 declined sharply from 12.5 to 2.4 points. And in 2020, as the Democrats gained ground in the country as a whole, the Democratic margin in Nevada went from 2.4 points…..to 2.4 points. That means that—again, despite rapid diversification of the electorate—Nevada went from three-tenths of percentage more Democratic than the nation as a whole in 2016 to 2 points more Republican in 2020.

Now how did that happen? Start with Nevada's Hispanic voters, 16 percent of 2020's voting electorate. According to unpublished States of Change data, the Democratic margin among Hispanics contracted by 8 points between 2016 and 2020 (Catalist data show an even larger 17 point decline). This drop was driven almost entirely by working class Hispanics (81 percent of Nevada's Hispanic voters). These shifts meant that Hispanics' contribution to the Democratic margin in Nevada in 2020 actually went down by 2 points.
The Globe has extensively reported similar findings. Due to the Democratic party's hard shift to the Left, Biden's economy, and Governor Sisolak's pandemic lockdowns, working class and hispanic voters have been fleeing the Democrat party en masse. In a recent poll, over 20% of Hispanics remain undecided on reelecting the "first Latina" Senator Catherine Cortez Masto in a head-to-head race against her leading challenger, former Nevada Attorney General Adam Laxalt.
Reading the polls, the first Latina Senator abandoned using the term 'Latinx", quietly changed her policy position on gay marriage and, most recently and loudly, flip-flopped on Title 42–a Trump-era policy that limited illegal border crossings and asylum claims at the height of the pandemic, which drew ire from her progressive colleagues. Leader of the House Progressive Caucus, Rep. Pramila Jayapl (D, Wash.) appeared at a press conference and stated, "Shame on anyone–Republican or, frankly, Democrat–who uses or buys into the use of immigrants as a political football at the same time that they–as do all of us–benefit from the labor and the contributions of undocumented and documented immigrants."
Somos PAC employs undocumented immigrants and openly advocates for amnesty, constitutional rights, and tax-payer benefits for undocumented immigrants.
Cecia Alvarado, Somos' Nevada Political Director, tweeted her support of eliminating taxes on undocumented communities and eluded to the fact that these communities vote.
Jesus Marquez, Latino Advisor to the Adam Laxalt campaign, told The Globe:
"The Latino community knows that Biden and Cortes Masto are responsible for the hyperinflation and the abrupt rise in prices for the basic basket. The working class is struggling to make ends meet. Things like putting food on the table, buying gas, or paying rent have become an everyday struggle for Nevadans, all thanks to the failed policies that Cortez Masto supports.
Adam Laxalt will continue to do an excellent job reaching out to Latinos and talking about the issues and solutions that genuinely concern Hispanics: high prices in gas, food, rent, and all type of living expenses that affect our communities. Latinos are tired of the left-wing special interests groups' lies and will come out to support Adam Laxalt in the voting booth."
Carolina Serrano, GOP candidate for Nevada CD-1, told The Globe:
'My work with Latinos for Trump turned out the highest Latino vote for Republicans ever in the state of Nevada. We are just getting started. We will expose dangerous, liberal PAC's like Somos as the predators that they are. Latinos live in reality and these destructive policies have them fleeing the Democrat party in droves. Latinos embrace the America First agenda because they actually value this country, and don't want to live in liberal hellholes that George Soros and the Democrats have created when they get their way. Dina Titus has lost the Latino vote and I look forward to winning the primary and defeating her in November."
.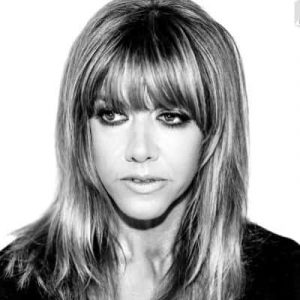 Latest posts by Megan Barth
(see all)