Washoe County Staff Guts Election Citizen Advisory Board Plan To An 'Abomination'
Commissioner Herman: 'I believe you are afraid of fair, honest and transparent elections'
By Megan Barth, August 16, 2023 4:07 pm
Washoe County Commissioner and Vice Chair Jeanne Herman did not hold back during yesterday's county meeting when she learned that her election citizen advisory board plan had been edited by county staff to an "abomination" resulting in Chair Alexis Hill removing the agenda item.
According to a report by The Reno Gazette Journal (RGJ):

The Washoe County Commission meeting got off to a charged start when Vice-Chair Jeanne Herman accused county staff of twisting her proposal for an election citizen advisory board.

She called the proposal as written in agenda Item 15 an "obstruction of justice" and asked that it be pulled from the agenda.

Soon after, Chair Alexis Hill removed it.
According to the RGJ, the original language of Herman's proposal empowered citizens to provide feedback to the Commission on "election operations, systems and issues." However, the revised proposal written by county staff focused on the "process for voting by educating the public on current election procedures and opening dialogue for improvement of these items." County staff also eliminated the advisory board in January 2024, whereas Herman's proposal allowed for its permanency.
Further, county staff recommended creating the board based on findings by the Elections Group whose $600,000 contract was opposed by Commissioners Herman and Clark, but approved by the majority.
In part, their 80-page audit found that Washoe County's election process was error prone and confusing and made recommendations to hire additional people, increase training and communications, and provide resources employee's need to support and increase productivity.
Herman, an outward critic of Washoe County's election processes and who proposed paper ballots for upcoming elections, fired off a series of accusations toward county staff during the meeting:
"We all know who the enemies of the people are…You tie my hands with imaginary illegalities. You tried to prevent me from performing my commissioner duties of representing the people and protecting their voice. I wonder what you're afraid of? I believe that the answer to that is you're afraid of fair, honest and transparent elections."
Commissioner Mike Clark shared his concern in his support for Commissioner Herman, noting: "[Ms. Herman] just spoke and  requested something be on the agenda and by the time it gets there, it's bastardized to the point that she doesn't even want to have it heard."
Herman added, "I believe the proper permanent address for Item 15 belongs somewhere the sunshine doesn't exist."
The Globe has reached out to Commissioner Herman for comment and a copy of her original proposal to compare to the revised proposal. We will update the story with additional information if and when received.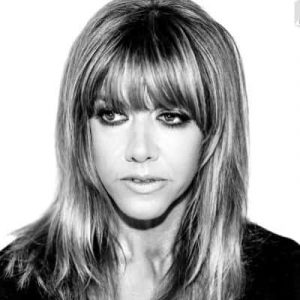 Latest posts by Megan Barth
(see all)