Washoe County Commissioners Consider 600K Contract to 'Non-Partisan' Elections Group
The Elections Group was selected to conduct an operational review of the 2022 election processes and make recommendations for the 2023 election
By Megan Barth, March 27, 2023 1:34 pm
The agenda of the Washoe County Commission meeting, scheduled for tomorrow, includes a vote to approve a $600,000 contract for the Elections Group who was selected to "conduct an operational review of the 2022 election processes and staffing and make recommendations to the County Manager to improve the operational effectiveness and accuracy of the County election process."
The Election Group's recommendations "will assist the Registrar of Voter's Department to codify and implement best election practices, including software, reporting, staffing levels and positions, and best practice elections activities for the upcoming 2024 and subsequent elections." The contract and scope of work is included below.
As reported by The Globe, Washoe County did have many issues during the 2022 midterm elections including an eight hour power outage in the ballot tabulation area, few polling locations on election day in the rural counties and areas resulting in long lines, and a County Registrar who, after a lengthy absence, resigned without a permanent replacement seated for the midterm election.
To note, although the former registrar claimed she was threatened and feared for her safety, the Secretary of State's office found no evidence to support her claims. Her interim and permanent replacement, Jamie Rodriguez, was approved in December 2022 in a 4-1 vote by the County Commission and formerly worked in Government Affairs for the county and for late-Senator Harry Reid.
Additionally reported by The Globe is the outward partisanship of the Elections Group leadership. Although designated as a 'non-partisan' organization, the Elections Group is led by Democratic activists who have various ties to the Democratic party and to a series of left-of-center organizations who all purport to be experts in saving or defending democracy. A former Nevada Secretary of State employee, Michele Forney, is listed as a "senior elections expert" of the Elections Group.
According to their website, The Elections Group can provide "free or low cost" services to election officials across the country and provide a variety of guidance materials in downloadable PDF document created by their democracy-defending partners. One such document produced by the Democracy Fund entitled "Knowing It's Right, Parts 1-4", provides election officials with arguments to defend and justify the notion of election "audits" conducted by consulting organizations like the Elections Group to skeptical and inquiring citizens. In 2020, The Elections Groups had submitted a $600,000 contract proposal to Fulton County, GA, but to our understanding, the contract was not approved.
The Globe reached out to the County Manager Eric Brown for answers to the many questions related to this pending contract. Bethany Drysdale, County Communications Director responded:
According to two county commissioners, they were never briefed on this contract nor were they asked to provide feedback. According to the commissioner's, they learned of the contract when they saw the agenda for tomorrow's meeting.
As former County commissioner Vaughn Hartung was tapped by Governor Joe Lombardo to chair the Nevada Transportation Authority, the Commission has a vacancy. Therefore, it is likely that the $600,000 contract with the Elections Group will not be approved at the meeting tomorrow if the vote is split along party lines.
The Globe will be updating this story with the results of the vote from tomorrow's meeting.
FY23 Contingency_3-28-23_Elections Group Contract

TEGSIGNED - PSA - The Elections Group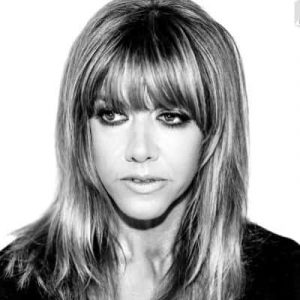 Latest posts by Megan Barth
(see all)