Washoe County Registrar's Live Stream Goes Dark For Over Eight Hours
The criticism and skepticism over election integrity in Nevada continues
By Megan Barth, November 10, 2022 5:15 pm
The mission statement of the Washoe County Registrar of Voters office reads:
The Mission of the Washoe County Registrar of Voters Department is to ensure that each citizen of Washoe County who is eligible to register and voter is able to do so; that Washoe County's Elections are operated with the utmost integrity, transparency, and accountability; and that the department is known for excellence in customer service and the administration of elections.

Protestor in front of Washoe County Registrars Office (Photo: Source)
However, last night an observer noted and reported that the live stream of the ballot tabulation area went off-line for over eight hours. The County's livestream corroborates these claims. In the link below, the cameras shut down in sequence, rather than simultaneously. An IT cyber security expert told The Globe that an internet outage would cause the cameras to disconnect simultaneously, not sequentially, or, there would be a "wheel" that would show that the cameras are offline. Criticism and skepticism over election integrity in Nevada continues as protestors showed up in front of the Registrar's office this afternoon.
Bruce Parks, Chairman of the Washoe County Republicans, issued this statement:
I was shocked this morning when I was made aware that the camera feed in the Registrar of Voter office were incapacitated for over eight hours during the night. In an election as critical as this mid-term is, I would expect the Registrar's office would do anything to avoid any hints of impropriety. Sadly, this is not the case. Throughout this election process I have witnessed a complete lack of respect for the process. From people with cell phones in the ballot counting area, numerous dogs with handlers in and out of the counting area, to people actually dancing around in the office. I was part of a group of concerned citizens that gathered at the Registrar's office this morning asking for answers to the camera issue. We were told that the Registrar will be making a public statement later today explaining what happened. So far, every issue we have brought forward has been treated as inconsequential and of no real concern. I expect this issue will be treated no differently. Just another case of We the People being relegated to insignificance.
Since Parks' statement, the county issued this statement.
The Washoe County Registrar's office maintains that improper equipment was used for the livestream and the outage was caused by an application error. They further commit to transparency by upgrading to security cameras or removing cameras from the area—which would eliminate transparency.
Needless to say, the reactions to their announcement on Twitter were swift and snarky:
We know that our election livestream cameras went dark overnight. We investigated what happened and how to prevent it happening again. Learn more here: https://t.co/LT8OJkxX3L

— Washoe County (@washoecounty) November 10, 2022
— Snot Rocket 🚀 (@thesnotrocket) November 10, 2022
I have 8 inexpensive Wyze cameras distributed inside and outside my home. They haven't all gone down in over 5 years.

You can't keep yours operable for a couple of days to preserve election integrity?

You could have three 10-camera systems (redundancy) for less than $1.5k.

— Forest (@forestking) November 10, 2022
The last time the Washoe County Registrar has updated their election results was at 9:55 PM on November 9th. The latest update shows that Senator Catherine Cortez Masto has a slight lead over GOP challenger Adam Laxalt which has eliminated Laxalt's lead from November 8th.
According to Sean Golonka of The Nevada Independent, the County has approximately 40,000 ballots remaining.
Update on Washoe uncounted mail ballots: Through Nov. 9, the county has received 102.5k mail ballots, of which 60.8k have been tabulated and reported.

That is about 40k uncounted ballots, but not all will yield results. Of those, we should expect results from 20k in coming days.

— Sean Golonka (@s_golonka) November 11, 2022
According to additional information shared with The Globe,  the Registrar will provide two updates to the overall tabulation this evening.
The Laxalt campaign, as reported by The Globe, remains confident:
Clark County Clerk just reported there are just over 50K ballots left. This number includes Election Day drop off. We know there are rural and Washoe votes to be counted. Assuming these two at least offset, then Cortez Masto needs 63.5% to catch us. We remain very confident.

— Adam Paul Laxalt (@AdamLaxalt) November 10, 2022
The Globe will continue to provide updates to "Election Month."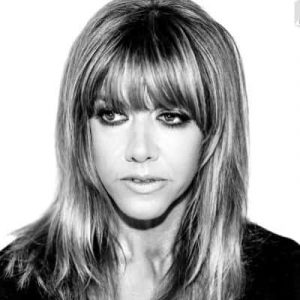 Latest posts by Megan Barth
(see all)