Laxalt Remains Confident as Clark County Announces 84K Ballot Drop
The race for the US Senate relies on the rural counties
By Megan Barth, November 9, 2022 8:59 pm
Today, Clark County Registrar, Joe Gloria, held a press conference and provided details related to cured ballots, provisional ballots and the number of ballots in the cue to be tabulated. Although Gloria could not provide an estimate of the amount of mail-in ballots the office would receive in the coming days from the United States Post Office or the ballot drop boxes, Gloria could confirm ballots from Monday and Tuesday would be tabulated by the end of the day. Today, the county tabulated approximately 14,000 of 27,000 ballots (see below).
Of the 9,579 people who have been contacted to cure their ballot, 5,396 ballots remain uncured. 5,555 provisional ballots from early and election day voting require validation and eligible ballots will be  validated on a daily basis.
Earlier this evening, the County updated the results for approximately 14,000 of 27,000 ballots and notified the press that 56,900 ballots were received from Election Day drop boxes which will be tabulated in the coming days. Based on these numbers, there is an estimated 84,000 ballots that are left to be tabulated.
According to Nevada statute, any mail ballots postmarked by election day can be counted as long as they are received by Saturday, November 12. The signature curing deadline is Monday, November 14.
According to the most recent numbers, Clark County is reporting a 46 percent voter turnout with Senator Catherine Cortez Masto's lead increasing by about 6,000 votes. Of the 14,000 ballots tabulated, Sen. Cortez Masto received 65 percent of the votes to Laxalt's 30.3 percent.
Upon these findings Laxalt remained confident as Washoe County reports that approximately 61,000 ballots are still awaiting tabulation. As reported by The Globe, the race for the U.S. Senate relies on the rural counties.
Of the 84,000 votes left to count in Clark County, Cortez Masto could win 63% of them and she would still lose.

That doesn't even take into account the gains we will make from rural counties.

— Adam Paul Laxalt (@AdamLaxalt) November 10, 2022
According to the Nevada Secretary of State's office, the race for Secretary of State between Jim Marchant and Cisco Aguilar remains a toss-up with Marchant. Same can be said in the race for Nevada State Treasurer as Michelle Fiore has a similar lead over Democratic incumbent Zach Conine. Should Republicans take the lion's share of the vote in Washoe, as expected, and Democrats hold over 60 percent in Clark, these two races may be additional GOP upsets at the top of the ticket.
The Globe will continue to provide updates on all state wide races as election results are posted. The Globe will also be attending tomorrow's press conference held at the Clark County Registrars office.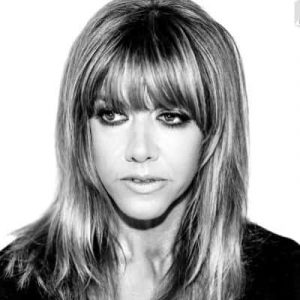 Latest posts by Megan Barth
(see all)