NBC: Washoe County Could Decide The Senate
'As Washoe goes, so goes Nevada' is ringing loudly during a time of low, early voting turnout in Clark County
By Megan Barth, November 2, 2022 1:07 pm
Every Tuesday I appear on the Kevin Wall show broadcast out of Las Vegas, Nevada, and every week since the primary elections in June, I have lived in Washoe County and have continuously reported that a large turn out in Washoe will determine the outcome of not only the U.S. Senate race, but the "toss-up" races up-and-down the ticket. The saying "As Washoe goes, so goes Nevada" is ringing loudly during a time of low, early voting turnout in Clark County.
Jon Ralston, CEO of the Nevada Independent, breaks down the data of the Democratic dread and laments that early voting "is a real danger sign for statewide Dems" (emphasis added by Ralston):
Clark firewall is at just under 23,000 ballots, or 7.8 percent, which is almost two points under registration. The Dem statewide lead is only 1.9 percent, or about a point under reg. Sure there's no new mail, but under 2 percent! Damn.

In 2018 at this time, the Clark firewall was 33,000 or 10,000 ballots more than it is now. It was almost 10 percent, or two points more than it is now. Absent some huge mail influx, that 7.8 percentage point lead won't change much — and it is a real danger sign for statewide Dems.

I have new rural numbers and they are ugly for the Dems and beautiful for the Rs: The lead there (and I am missing some county updates) is close to 17,000 ballots. Compare that to the Clark firewall and realize that the top Ds are probably losing there by 20,000 votes right now, and you see the problem.

If I were the Dems right now, I'd be wary and pray for mail. If I am the Repubs, I'd feel pretty good, especially if you believe Election Day will be in their favor.
NBC also realizes the importance of Washoe County. In a piece entitled, "The sleeper county that could decide the Senate," NBC notes the following:
There's a traditional formula for political parties in Nevada. For Democrats, the core of the calculus is driving up margins in Clark County, the home of Las Vegas and the largest county in the state, while trying to limit their losses in the rural counties. For Republicans, the reverse is true; they try to run up the score in 15 deep red rural counties while limiting their losses in Clark County.

"Washoe is even more important this time than previous elections," said Mike Noble, whose nonpartisan firm OH Predictive Insights has regularly polled Nevada this year.

Noble said that Laxalt has the red counties and that while he'll try to keep down the margins in Clark County, it is reliably blue. That makes Washoe even more critical.

"If Nevada is the 'We Matter' state, arguably Washoe is the 'We Matter' county. It's the bellwether," he said.

On top of the pure geographical boundaries, Hispanics are growing into an influential voting bloc, expected to make up 1 in 5 midterm voters statewide. That's significant in Washoe, where Hispanics are nearly 25% of the population, according to the U.S. Census Bureau.

Losing the county could pose the biggest risk to Cortez Masto, who must persuade Washoe voters to re-elect her even though its residents are some of the hardest-hit in the country when it comes to inflation, grocery bills and gas prices.
Currently, Nevadans are struggling as inflation has skyrocketed to 16 percent costing the average Nevada household an additional $10,402 a year since January 2021. Gas prices, specifically in Washoe County, remain over $5.00 a gallon, registering at $5.40 per gallon and nearing the record high of $5.60 per gallon.
As reported by The Globe, "the first Latina Senator" Catherine Cortez Masto is struggling to gain ground with Latinos who are fleeing en masse to the GOP.
Yesterday, President Obama and crooner John Legend popped into Las Vegas to rally for Senator Cortez Masto and her Democratic colleagues, but as I asked on the Kevin Wall show, "What is their message?  What is the Democratic message during these economic times? Vote for Democrats who turned one of the best economies in 70 years to one of the worst economies in 40 years?!"
It is said that "people vote with their pocketbooks." Or, in James Carville's wise words, "It's the economy, stupid." What I have learned while living in Washoe County these past months is that the second largest county in Nevada isn't filled with political ideologues. In fact, there are a significant and growing number of registered independents, who, according to numerous polls, are primarily concerned with inflation and the economy and are motivated to vote for Republicans. During these recessive times, the $10,402 voters are paying in inflationary taxes may be the price that cost Nevada Democrats the election.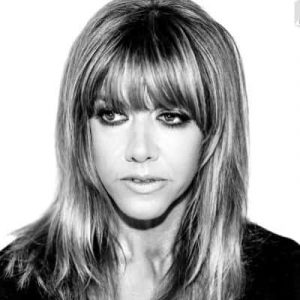 Latest posts by Megan Barth
(see all)