Build Back Better? Nevada Inflation Rate Hits 16 Percent
Rising prices are costing Nevada households an additional $10,402 a year
By Megan Barth, October 14, 2022 2:24 pm
The U.S. Congress Joint Economic Committee revealed that inflation in Nevada has reached 16 percent, nearly twice the national CPI average and hitting Nevada households the hardest. The data shows that rising prices are costing Nevada households an additional $867 a month or $10,402 a year since January 2021.
In May 2022, The Globe reported that the annualized cost of inflation per Nevada household was $8,231. In just five short months, the "invisible tax" of inflation has risen $2,171. To put that into a clearer financial perspective, the average rental cost of an 893 ft2 apartment in Las Vegas is $1,506. Affordable housing becomes less affordable when the invisible tax consumes more than an entire month's rent.
Nevadans are also paying record high gas prices at the pump. According to AAA, the average price of a gallon of gas has reached $5.32. One year ago, the average was $3.88.
Speaking of gas, NV Energy announced a rate hike. The company said the reason for the rate hike is because of the rising cost of natural gas which is used to fuel its power plants. The rate hike, will be, on average, 8.12 percent or cost an additional $120/year for a single family home. The rate hike took effect on October 1.
Food prices have also skyrocketed by 13.1% over the past year, making that the greatest increase in a year since 1979, according to data released by the Bureau of Labor Statistics. Although airline fares have skyrocketed 42 percent, many struggling families can't afford to travel (or escape) by air, or by car.
Inflation WORSE than expected.

Overall CPI: +8.2% y/y
Core CPI: +6.6%
Gas: +18.2%
Fuel Oil: +58.1%
Electricity: +15.5%
Groceries: +13%
Meat, Poultry, & Fish: +7.7%
Milk: +15.2%
Eggs: +30.5%
Baby Food: +11.8%
Airline Fares: +42.9%
Real Average Hourly Earnings: -3%

— Jacki Kotkiewicz (@jackikotkiewicz) October 13, 2022
For 18 months in a row since Joe Biden's $1.9 trillion stimulus package was passed,  inflation has outpaced wages with no signs of slowing down.
According to a report by Morgan Stanley, "Excessive fiscal stimulus provided during the pandemic, particularly the last $1.9T package at the end of March 2021 just as the economy was already emerging from the lockdowns . . . was what turbocharged consumption and drove inflation to 40-year highs."
Americans were told inflationary was "transitory" and has moved "just an inch", yet massive government spending under the Biden administration been anything but transitory, or an inch, leaving a majority of Nevadans to wonder what is being built, what is back and what is really better? The Democrats answer to these questions is the "so-called" Inflation Reduction Act.
As reported by The Globe, inflation has surged in Nevada after Democrats passed and celebrated the Inflation Reduction Act, in spite of 230 economists warning that spending nearly a trillion dollars will only make inflation worse. The non-partisan Joint Committee on Taxation released new analysis estimating that working families are more likely to be worse off than better off after the bill was signed into law. If Democrats maintain control of Congress, the top Democrat on the Ways and Means committee promised that Democrats will continue to raise taxes, presumably because they plan on spending more money.
Nevada has been coined the "epicenter of the midterms" and the historical swing state has taken center stage in the battle for the U.S. Senate. Nevada is also home to three Democratic House seats facing toss-up elections as Biden remains underwater in the polls and Nevadan household struggle to keep their heads above inflationary waters. As Democrats focus on abortion rights as a winning strategy, a majority of polled respondents in Nevada are concerned about the economy, jobs, and inflation.
These concerns have spurred national Democratic groups to launch an $11 million rescue mission to save the Silver State from a GOP red wave. Yet, Nevadans will ultimately decide if a red wave will be what saves them in blue inflationary waters.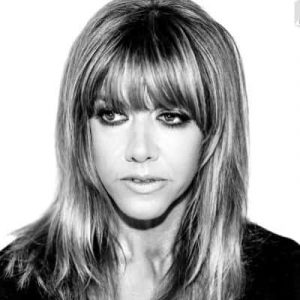 Latest posts by Megan Barth
(see all)