National Democratic Groups Preparing 'Rescue Mission' In Nevada
House Majority PAC reserves $11 million in ads attacking Republican challengers
By Megan Barth, October 4, 2022 11:49 am
Nevada has been coined the "epicenter of the midterms" and the historical swing state has taken center stage in the battle for the U.S. Senate. Nevada is also home to three Democratic House seats facing toss-up elections as Biden remains underwater in the polls and Nevadan household struggle to keep their heads above inflationary waters. As Democrats focus on abortion rights as a winning strategy, a majority of polled respondents in Nevada are concerned about the economy, jobs and 15.6 percent inflation which consumes $845 a month in an average household budget.
According to the New York Times, national Democratic groups are preparing an $11 million rescue mission to save Reps. Dina Titus, Susie Lee and Steven Horsford from losing to their respective GOP rivals: Col. Mark Robertson, April Becker, and Sam Peters. "The House Majority PAC, which is affiliated with Democratic leadership, has reserved more than $11 million in advertising slots in the Las Vegas market for a final blitz," the NY Times reports.
The NY Times also reveals the ripples behind the red wave that have been taking shape in the Silver State:
The Democratic juggernaut built by former Senator Harry M. Reid is on its heels, staring down the most significant spate of losses in more than a decade.

But Nevada Democrats are learning that demographics alone are not destiny.

Worries over inflation and the economy overshadow nearly every other concern, particularly for the working-class and Latino voters the party has long counted on. And Republicans believe that voters blame the Democrats in power for the dour economic outlook.

"There is a significant amount of nervousness and fear about the economy and especially about the cost of housing. Your gas costs more, your rent costs more," said Ted Pappageorge, the secretary-treasurer of the Culinary Workers Union, which represents thousands of housekeepers, bartenders and cooks and has played a key role in electing Democrats in Nevada. "Working families are hurting."

Polls show the majority of Latino voters still favor Democrats, but if more than 30 percent of those voters cast their ballots for Republicans, the G.O.P. could gain the edge to win.
Recent polling shows that the Democrat's once-loyal demographic base is in peril. 70 percent of Hispanics disapprove of Joe Biden as Biden's favorability among Hispanics has plummeted from 40 percent in October 2021 to an uncharted 19 percent.
Within that poll, 62 percent of Hispanics disapprove of Democrats, 41 percent are concerned about inflation, 73 percent think the country is worse off than it was a year ago and only 9 percent of Hispanics consider abortion an urgent issue.
Although out-raising and outspending her opponent Adam Laxalt, Senator Catherine Cortez Masto, "the first Latina Senator" is trailing in the last five polls and is considered to be the #1 endangered incumbent by the Cook Political Report.
A few months ago, Blake Hounsell of the NY Times penned an article entitled, "Is Nevada Turning Red?" Hounshell, notes, "No state was walloped harder by the economic impact of the pandemic, and voters may take out their anger on Democrats."
How very true. At the height of Governor Sisolak's shutdowns, Nevada's unemployment rate neared 30 percent and and estimated 90,000 small businesses were permanently shuttered. Today, the state unemployment remains above the national average. Gas prices have once again surged over $5.00 a gallon, the second highest in the country, with a national average of $5.51 per gallon and rent has spiked to such heights that even Democrats are blaming Democrats for inflation.
Sisolak has struggled to gain traction against Clark County Sheriff Joe Lombardo as the race, across numerous polls, predict a dead heat. A Nevada Independent/OH Predictive Insights poll in April showed Sisolak with a nine point lead over Lombardo (44 percent to 35 percent). According to a newly released Nevada Independent/OH Predictive Insights poll, Lombardo now leads Sisolak by three points (45 percent to 42 percent)– a substantial swing in a swing state with less than 40 days to election day.
"You think I am going to vote for those Democrats after all they've done to ruin the economy?" a voter shouted one evening last week from her entryway in a working-class neighborhood of East Las Vegas, the NY Times reports. "Those Democrats" may have an $11 million rescue mission to save their majority, but working-class voters are looking to be rescued. Ironically, a red tsunami may be what saves them.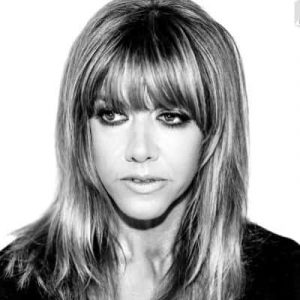 Latest posts by Megan Barth
(see all)