Nevada Elections Draw National Attention
The Gray Lady asks 'Is Nevada Turning Red?'
By Megan Barth, June 14, 2022 3:30 pm
As extensively chronicled by The Globe, Nevada is on the national radar for the right reasons. Media outlets and politicos across the country have labeled Nevada as "the epicenter of the midterms", a "state to watch", and have predicted a "red tsunami" as Republicans seek to regain control of the Senate. A veteran consultant even referred to the midterm election as "a f**cking dogfight".
Today, The New York Times followed suit in an article entitled, "Is Nevada Turning Red?" The reporter, Blake Hounshell, notes, "No state was walloped harder by the economic impact of the pandemic, and voters may take out their anger on Democrats."
How very true. At the height of Governor Sisolak's shutdowns, Nevada's unemployment rate neared 30 percent. Today, state unemployment is the third highest in the country at five percent. Gas prices are the second highest in the country with a national average of $5.67 per gallon and rent has spiked to such heights that even Democrats are blaming Democrats for inflation.
Although early voting has been less than expected in the primary, this anger can be seen in the vast amount of Democrats switching their voter registration to Republican or Independent, at a rate four times that of Republicans.
The Times reports:
Much has been written about the woes of Senator Catherine Cortez Masto, a Democrat who is up for re-election this year. Whenever her name appears in national news coverage, it's invariably accompanied by some version of the phrase "one of Democrats' most endangered incumbents."
The Times predicts Adam Laxalt as her likely challenger and reports on the down ballot Congressional races, noting:
Less well understood than the Senate stakes is the fact that all three of Democrats' House seats in Nevada are also at risk in November.

The Cook Political Report rates all three districts as Democratic tossups. House Majority PAC, the main outside spending arm of House Democrats, has reserved more dollars in ad spending in Las Vegas than in any other media market in the country.

There's Representative Susie Lee, who squeaked by her Republican opponent by fewer than 13,000 votes in 2020. Lee's likely opponent is April Becker, a lawyer who has the backing of Representative Kevin McCarthy, the top Republican in the House.

Representative Steven Horsford, whose district stretches from northern Las Vegas to the middle of the state, could also be in trouble. In March, his wife, Sonya Douglass, popped up on Twitter to say she would "not be silent" about the decade-long affair he has admitted to having with Gabriela Linder, a former intern for Senator Harry Reid.
This election cycle, I will not be silent. And since @StevenHorsford refused to do it, I am putting all reporters, journalists, bloggers and others who choose to include my name and/or images of me and my children in any future stories about the #horsfordaffair on notice.

— Dr. Sonya Douglass (@drsonyadouglass) March 20, 2022
The Globe contacted Dr. Douglass for an interview, but she has since declined. Although she did tell The Globe, in an email, that she "doesn't think anyone cares; he hasn't been held to account; and, he has never apologized."
The Times rounds out their Silver State summary with Congressional District 1:
Then there's Representative Dina Titus, whose historically safe Las Vegas seat is now decidedly unsafe thanks to a decision by Nevada Democrats to spread some of the voters in her old district across the two others.

That move prompted a vulgar complaint by Titus, who blasted the redistricting move as "terrible" during remarks at an A.F.L.-C.I.O. town hall event in December.
While Titus believes she got f*cked by the Nevada Democrats, in a statement to The Times, Titus tries to differentiate herself from her Democratic Socialist challenger Amy Vilela by claiming she is not a socialist, but a "progressive Democrat". However, when you look at Titus' policies, supporters, and voting record, the difference between the two Democratic factions isn't all that clear.
As Nevadans vote in the primary today to select their GOP challengers to these Democratic incumbents, we will have a better understanding how the races will take shape in a battle that will decide not only which party controls the U.S. Senate, but what party will retain or regain control of a state that has been hit the hardest by Bidenflation.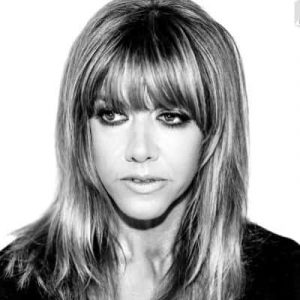 Latest posts by Megan Barth
(see all)