The 'So-Called' Inflation Reduction Act
Bernie Sanders even admits 'this bill will have minimum impact on inflation'
By Megan Barth, August 15, 2022 10:00 am
Vulnerable Nevada Democrats have publicly praised the Inflation Reduction Act by claiming that their vote in support of the act will solve a myriad of economic and climate issues. On Friday, the Democratic majority passed the massive $740 billion piece of legislation which will now head to President Biden's desk for signature.
Prior to the vote, the top Democrat on the tax writing Ways and Means Committee declared that Democrats will raise further taxes on individuals and businesses if they control Congress after the midterms.
TAXES: @RepRichardNeal says if Dems keep the House will look to raise corp and individual tax rates next year

— Erik Wasson (@elwasson) August 12, 2022
As reported by The Globe, Rep. Steven Horsford didn't pay his fair share of taxes but voted to have "big corporations" pay their fair share of taxes:
I will cast my vote today to lower the cost of prescription drugs, tackle the climate crisis, and make big corporations pay their fair share in taxes while putting #PeopleOverPolitics. pic.twitter.com/jGAsGg91n6

— Rep. Steven Horsford (@RepHorsford) August 12, 2022
Rep. Dina Titus believes that climate change is the largest threat Americans have ever faced. These threats, according to the bill's language, include bovine burps and manure.
According to the Washington Examiner: "The Democratic climate and healthcare bill includes $25 million to combat enteric emissions produced by cows and farm animals, largely through burps and manure. The $369 billion Inflation Reduction Act announced by Senate Democrats this week includes funding to address "enteric methane emissions from ruminants," including by finding alternatives to the animals' diets, according to the text of the bill."
When I vote for the Inflation Reduction Act tomorrow, I will be voting to take aggressive action against the largest threat we have ever faced: climate change.

— Dina Titus (@dinatitus) August 11, 2022
Rep. Susie Lee repeats her Democratic colleagues' claims:
The #InflationReductionAct will lower the cost of prescription drugs and health care, combat inflation, and help us fight the climate crisis.

I'm looking forward to voting for this pivotal piece of legislation this week to deliver critical relief to hardworking Nevadans.

— Susie Lee (@SusieLeeNV) August 7, 2022
Although Nevadans are seeking relief from 14.9 percent inflation, 230 economists claim that the Inflation Reduction Act does nothing to reduce inflation and could even make it worse. The non-partisan Joint Committee on Taxation released new analysis estimating that working families are more likely to be worse off than better off once this bill is signed into law.
Even Socialist Bernie Sanders admitted this:
Bernie Sanders (I-VT): "I wanted to take a moment to say a few words about the so-called Inflation Reduction Act… And I say 'so-called,' by the way, bc according to the CBO & other economic organizations that have studied this bill, it will have a minimal impact on inflation." pic.twitter.com/x2XQ78wcvA

— Forbes (@Forbes) August 7, 2022
Inflation may not be reduced, but the IRS will be massively expanded and empowered to target the most vulnerable. American taxpayers will now spend $80 billion to double the size of the IRS, making the IRS larger than the Pentagon, State Department, FBI, and Border Patrol combined. Data also shows working-class Americans are much more likely to be audited, and less than 10 percent of the revenue raised is predicted to come from taxpayers earning more than $500,000.
Contrary to President Biden's campaign promise, the bill raises the tax burden on Americans making less than $400,000 per year and more than 92% of families with a combined income under $200,000 will receive no benefit or receive a tax hike because of this bill.
America Rising PAC Press Secretary Kristen Bennett told The Globe: "Instead of easing the economic hardship Americans are facing, Steven Horsford, Susie Lee and Dina Titus voted in favor of raising their taxes during a recession. Hardworking families will be worse off as a result of this bill, and if Democrats have their way, this will be their opening salvo in raising taxes."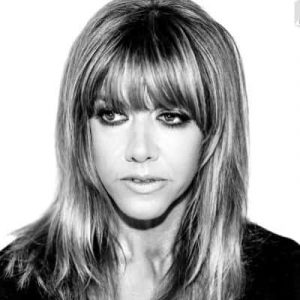 Latest posts by Megan Barth
(see all)